Welcome to Season Selector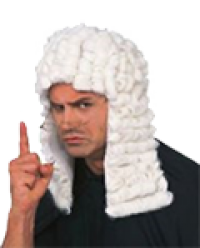 Hello there fellow football fans!! And welcome to the Season Selector website! The Entry Deadline has now passed for another season but you can still have a look at all the banter and funny pictures that get sent in by our crazy current Selectors out there!!
Steve "The Judge"
Topic of the Week!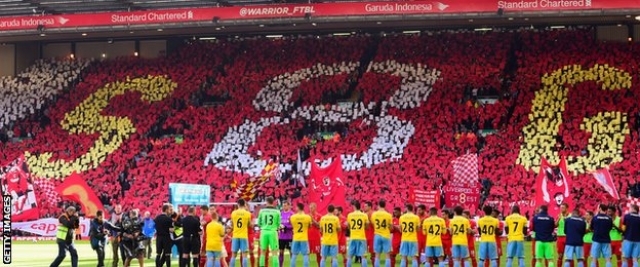 SO HOW WAS YOUR SEASON THEN???
Well....it was truly a great send off by the fans......shame his team mates and Crystal Palace didn't read the script eh...
I must say that Match of the Day 2 had a very intriguing question to ask their viewers last night and it's one I want to put to you lot too...
WHO WOULD YOU RATHER HAVE IN YOUR TEAM RIGHT NOW IF YOU COULD .....A FIT AND YOUNG STEVEN GERRARD IN HIS PRIME OR A FIT AND YOUNG FRANK LAMPARD IN HIS PRIME??
Now I kinda know what the Liverpool and Chelski fans are going to say but what about all of you others?? A couple of England Managers had the dilemma over the years on who to play and if they could both be in the same team ...so it will be interesting to hear your opinions...
And the second question I wanna ask all of you ....and I mean ALL OF YOU...as the football season grinds to a halt...from Barnet supporters up the leagues to all you Charlton , Brighton and even Leeds supporters ...
HOW WOULD YOU RATE YOUR TEAMS SEASON OUT OF TEN AND WHY??
Come on ....let's hear from all of you ....get emailing ..or of course go to the website log in and make your comment there...
Thanks also to Joanne Gynne ( Arsenal ) who gave our Facebook Page a " Like" last week....come on the rest of you get " Liking" us too and let's spread the word on this stupid old game of ours!! Let's see if we can get up to a mile stone of 50 " Likes" first of all.. ...there are 150 players so this shouldn't be too difficult....

I will be back on Friday with my exclusive interview with Mr Razor Ruddock ( Millwall / Spurs)
Cheers for now boys and girls!!
RE: SO HOW WAS YOUR SEASON THEN??? How would I rate Spur's season?.....Pants!!

Āt £1850 for two great games (Arsenal & Chelsea) so that's about 900 spondoolies per game. To afford this I haven't eaten for 8 months, cannot afford to put the heating on and have accepted a life of eternal poverty and misery. Posted 19th May 2015 - by Paul S (Tottenham Hotspurs)

RE: SO HOW WAS YOUR SEASON THEN??? If we win the FA Cup and finish 2nd (unlikely with the latter) then I'd go 8. If we finish 3rd then a 7.

Fat Frank all day long. 20 goals a season from midfield for God knows how long is an achievement we won't see again for a while.

Spurs are good aren't they... ;-) Posted 20th May 2015 - by David M (Arse nal)

RE: SO HOW WAS YOUR SEASON THEN??? 5 out of 10 and he needs to get 8 out and 8 in and work with this Mitchell guy. None of them out on loan. Ali can get experience in the Europa League along with Alex Pritchard the new scout from Southampton. They must play the odd game as well.

Soldado and Adebayor out. Jackson Martinez and Charlie Austin in. Mirallas for Lennon. Stones and Richards for Kaboul and Chirches. Lamela, Paulinhio and Capoue out. Lavezzi, Ayew and Schneiderlin in. Ali and Pritchard in squad as well.

Alongside Scholes Gerrard is the greatest Premiership all round midfielder and would have loved a few bagels at the Lane rather than dipping in bins. Posted 20th May 2015 - by Steve P (Tottenham)

RE: SO HOW WAS YOUR SEASON THEN??? Well !¦. Where does one start???

You will see from my league predictions that I predicted Chelsea would win the Premiership and City would come 2nd so overall I would assess that as "Job Done". Retaining the title is always harder than winning it. However I feel the nature of the campaign , particularly since Christmas , has left a lot to be desired.
Too many silly points dropped; a loss of form by key players; an inability to break down the proverbial parked bus defence and an obvious lack of a Plan B when the Tikka Takka isn't working.
All of this means that a major rethink is needed. Plus, a lot of our players are now getting on a bit and so a rebuild is needed. Toure will go and along with him will go several others only Hart, Kompany, Silva and Aguero have an automatic claim to be retained. I would personally also keep Zabaleta, Nasri, Milner, Fernandinho and Mangala but the rest are disposable PROVIDED better is available.
So overall and 8 out of 10.

On the Lampard v Gerard issue for years I was strongly on the Scousers side. I felt Lampard was the lesser player. But I think the events at the end of last season, when Liverpool threw away the title and most of that was down to Gerard's poor leadership (I did send you an email at the time) made me rethink. And that was BEFORE Fat frank turned up at City!!!!<


So my view is Frank ahead of the scouse. Posted 20th May 2015 - by Alan W (MAN CITY)

RE: SO HOW WAS YOUR SEASON THEN??? United I think have moved from a 3 out of 10 form last season to 7 out of 10 this season, a lot of work still needs to be done.

We were helped by Liverpool's poor form towards the end of the season, I think there is not a great deal between Arsenal, City and United. The new Coach knows much more about English football now as will do the new players, Cambridge United saw to that.

Next season United will improve again, second spot to Chelsea is realistic, get through the Group Stages in the Champions League and then get stuffed by someone like Basel in the first knock out round.

Gerrard and Lampard, easy one, they play the same roll and position. I would have chosen the one who was in better Club form to start in the middle and not play one out wide and out of position; he would have been on the bench.

Both had dips in form at one time or another, a fresh Gerrard or Lampard to come on in the last 20 minuets of the match would worried any oppo, we would have won more games, especially in Tournament play in hot climates, it would have work meant goals late on.
But on a Man Utd point of view......Lampard ahead of Gerard. Posted 20th May 2015 - by Chris A (Man United)

RE: SO HOW WAS YOUR SEASON THEN??? Tough questions this week. But I'd rate Sunderland's season at a solid 8. Exactly what I expected, all the hope at the start of the season to be ended by an awful 2015 and another manager sacked, doomed for relegation and somehow (nearly?!!!) surviving. All the emotions rolled into one season-just what every football fan wants. Going to the emirates tomorrow where you might see me cry if we get a point.

Lampard every day of the week, he has everything and can score all kinds of goals. Always in the right place, and still so underrated.

Im emotional now the season is drawing to a close, looks like I'm missing out on the top four !
Cheers!!
Finn Posted 20th May 2015 - by Finn R (CELTIC)

RE: SO HOW WAS YOUR SEASON THEN??? I'll be honest Stevie, I think Rangers will be mid table in The Championship next season ...what with the impending embargo.not much youth coming through but with Ramsey's appointment today I feel he could work his black magic I do like the fella and he'll get the backing from the west London massive..

Outta Stevie G or Lampard that's easy gotta be Gerrard!!!!.lampards worn a scum kit Posted 20th May 2015 - by Ray " The Scoop" M (QPRrrrrrrrr)

RE: SO HOW WAS YOUR SEASON THEN??? As for Manuel Pellegrini, I had the fortune to have dinner with him and his wife last evening (well, they were in the same restaurant in Covent Garden as me and only 2 tables away so surely that counts!). I think they will keep him for the final year of his contract unless Pep Guardiola suddenly comes available. Guardiola has always been the long term target and it is no accident that Pellegriniā's contract runs only as long as Guardiola's at Bayern.
We will see, but after so long being a City fan I know the waste and disaster that comes from constantly replacing managers and so I strongly oppose knee jerk reactions. This conceit that certain clubs must win something every year is just arrogance and diminishes our football in the UK. Do we really want to be like Spain and Germany and Italy where only 1 or 2 teams have any realistic chance of winning?


Finally, if you had asked me about the Gerard v Lampard issue 18months ago I would have said Gerard. BUT I think I would have been wrong. In hindsight, I think that overall Lampard has contributed more and been influential in securing success far more consistently than Gerard. Posted 20th May 2015 - by Alan W (MAN CITY)
RE: SO HOW WAS YOUR SEASON THEN??? You might well be sorry you asked....
i personally feel that this has been the worst season as a Spurs fan since the George Graham era.
i am not blaming the manager or chairman (and will happily stick with both), i simply believe that the football on display, lack of progression and general averageness has been missed by the media. I have sold my ticket to almost every game this calendar year, and I've never felt so ambivalent about a season. Yes we got to a final, but it has to be pointed out that we barely beat a league two side over 2 legs...and only had to beat Forest, Brighton and Newcastle at home before that. Ive been going to the lane since 1984 and we've always had at least one player that I would pay to watch, and I don't think thats the case anymore...and we're clearly not yet a team worth watching. We have had some bright spots for sure...Kane has been unreal, Mason, Dier, Townsend, Bentaleb, Eriksen and Chadli should all be fairly pleased. however, aside form them, Lloris, (and possibly Vertonghen and Walker) are the only players which I would look to keep if I was playing Championship Manager...and Im not too sure how many of them will want to stay or will help us get into the top 4. I doubt you will see many fans shed a tear should we see the likes of - Kaboul, Chicires, Fazio, Rose, Davies, Dembele, Stambouli, Lennon, Adebayor, Soldado, Lamela, Vorm or Capoue were to leave....that is over half the squad!!!

The Premier league is the worst it has been in many year. there are no top teams, and minimal world class players. when we look back at some of the players that have graced our league (Cantona, Henry, Klinsmann, Sheringham, Ginola, Suarez, Viera, Pires, Petit, Alonso, Drogba (part 1), Ledley, Bale etc etc...) who is there now? Agureo and Hazard for sure... Costa? Sanchez? maybe...but they've not even done a season. Rooney possibly..but he's never done it really at the biggest stage.... Given that it's the richest league by miles, its a poor show I think. Has to be better next year, and as a Spurs fan, I want to see my team improve a lot because right now the 'top 5 sides' are there for the taking. I don't mind if we don't buy star players, but i do want to see our team improve as a team. We have no pace in the side, and our defence is abysmal...that has to change. So on a 1-10 basis.... I would give them 3/10. All of those 3 go to Harry Kane.... i genuinely believe that if i was managing spurs, that I could get them to finish no lower than 6th..which is most likely where we will finish.


And as for lampard and gerrard - i can see why some might think its a tough one. However, for me personally there is no doubt at all. I would go Lampard every single time. I will agree that on top form, Gerard could grab a game by the scruff of its neck and rally his team home... he was brilliant at that, and Im not sure Lampard really did that too often. I would also agree that Gerrard is a more rounded player in that he can play deeper or higher up the field. However he is nowhere near as consistent as Lampard.... Big Fat Frank would bang in 20 goals a season every season. Lampard is Chelsea's all time top scorer (not bad for a midfielder) Lampard rarely got injured...whereas Gerrard was injury prone. Lampard shone as the best player in a side that won almost everything, and spent shed loads on top players. Gerarrd played with players like Igor Biscan, Djimi Traore, Bruno Cheyrou, Anthony Le Tallec, Florent ~Sinama Pongolle and Ryan Babel... to name but a few Posted 20th May 2015 - by Richard R (Spurs)
RE: SO HOW WAS YOUR SEASON THEN??? Throwing away our chance to come second this year has been frustrating. We simply don't have a Plan B to break down teams who come to defend, as has been proved in the last two home games against Swansea and Sunderland.

However if we do end up finishing 3rd and winning the FA Cup, after the shaky start we had, I'd give our season an 8 out of 10.

To me, coming 3rd is essentially winning the league anyway, as its almost impossible to compete against the cheating money clubs Chelsea and Man City who have simply bought their positions! Both clubs were mid-table teams at best before the money was given to them!!

Certainly think we need to continue strengthening the team a decent keeper, strong physical holding mid-fielder, and an out and out striker should do it. Posted 21st May 2015 - by Richard S (The 'Mighty' Arsenal)
Players' League Table
Players
Correct
Bonus
Total pts.
1
Simon Lockett (T)
8 correct
100
250
2
Steve Guard (T)
7 correct
50
250
3
Tristan Tipper (T)
7 correct
150
250
4
Gema Edwards (T)
7 correct
100
250
4
Ray " The Scoop" Meaney (T)
7 correct
100
250
6
George Garner (T)
9 correct
100
240
7
Jon Freeman (T)
8 correct
100
230
8
Philip Guard (T)
6 correct
150
230
9
Martin Schlotterbeck (T)
7 correct
100
220
10
David Paul (T)
7 correct
100
210
11
Neil Povey (T)
6 correct
100
210
12
Peter Tustin
6 correct
50
200
13
Sam Collins (T)
7 correct
100
190
14
Daniel Theobald (T)
6 correct
100
190
15
Leif Johanson (T)
7 correct
100
180
16
Joe Pearce (T)
6 correct
150
180
17
Murray Smith (T)
6 correct
100
180
18
Jonathan Shawyer (T)
7 correct
100
170
19
Molly Arnesen (T)
6 correct
100
160
20
Paul Monger (T)
5 correct
100
160
21
Paul Tucker (T)
6 correct
100
150
22
Simon Gnasher Ives (T)
7 correct
0
140
23
David Michaels (T)
5 correct
100
140
23
Finn Rowden (T)
5 correct
100
140
25
Matthew Heron
7 correct
100
130
26
Simon Judge (T)
5 correct
100
130
27
Pav From The Brewers (T)
6 correct
50
120
27
Sarah Beckwith (T)
6 correct
50
120
29
Kieran Ball (T)
5 correct
50
120
29
Steve The Judge (T)
5 correct
50
120
31
Denis O'Donoghue (T)
5 correct
100
120
32
Rhea Jones (T)
6 correct
50
100
33
Matt Hanning (T)
6 correct
100
100
33
Tom Philips (T)
6 correct
100
100
35
Darren White (T)
5 correct
50
90
35
Paul Linky (T)
5 correct
50
90
37
Graham Saunders (T)
4 correct
100
90
38
Neil " Razor" Ruddock (T)
5 correct
50
80
39
Christopher Stangroom (T)
4 correct
100
80
39
Dave Mead (T)
4 correct
100
80
41
Mark Preston (T)
6 correct
0
70
42
Richard Rowe (T)
5 correct
50
70
42
Simon McLaughlin (T)
5 correct
50
70
44
Robert Booth (T)
5 correct
100
70
45
Derrick Beckwith (T)
6 correct
0
60
46
Mark Johnson
5 correct
100
60
47
Oli Hepworth-Bell
4 correct
50
60
48
Rob Mitchell (T)
4 correct
100
50
49
Joanne Horgan
6 correct
0
40
50
Paul Gibb (T)
4 correct
100
40
51
Charlie Mead (T)
4 correct
50
30
52
Gary Anderson
4 correct
100
30
53
Alexander Thoupos (T)
3 correct
100
30
54
Helen Geall (T)
4 correct
50
20
54
Kevin Green (T)
4 correct
50
20
56
Darren Craggs (T)
3 correct
100
20
57
Alan Tucker (T)
5 correct
0
10
57
James Luton (T)
5 correct
0
10
59
Ben Jones (T)
4 correct
50
10
59
Benn Crate (T)
4 correct
50
10
59
Eddie Donkor (T)
4 correct
50
10
62
Richard Blackman
6 correct
0
0
63
Daniel Kerr
5 correct
50
-10
64
Peter Clark (T)
4 correct
50
-10
65
Greta Saunders (T)
3 correct
50
-10
65
Kim Ball (T)
3 correct
50
-10
65
Richard Stangroom (T)
3 correct
50
-10
65
Tara Stamp (T)
3 correct
50
-10
69
Kieran Barnaby (T)
4 correct
50
-20
70
Sebastian Rosberg (T)
4 correct
100
-20
71
Alan Williams (T)
5 correct
0
-30
72
David Boyce (T)
4 correct
100
-30
72
Rob Earles (T)
4 correct
100
-30
74
David Goodey (T)
4 correct
0
-30
75
Jason Elliott (T)
3 correct
50
-30
75
Mike D"Arth (T)
3 correct
50
-30
77
Andy Heath
5 correct
100
-40
78
Alan " Tank " Slade (T)
5 correct
0
-40
79
Steven Beckwith (T)
4 correct
50
-40
80
Mark Osborne (T)
4 correct
0
-40
81
Paul Gillett
5 correct
0
-50
82
Rajan Rajania (T)
4 correct
0
-50
83
Joe Green (T)
3 correct
50
-50
84
Christian Cox (T)
3 correct
50
-60
84
Kate And Jess The Millstream Barmaids (T)
3 correct
50
-60
84
Paul Rowbotham (T)
3 correct
50
-60
87
Big Bob Reynolds (T)
3 correct
50
-70
87
Max Arnesen (T)
3 correct
50
-70
89
Phil Davies (T)
2 correct
50
-70
90
Richard De Cordova
4 correct
50
-80
91
Finn Arnesen (T)
2 correct
100
-80
92
Mark Pesci (T)
4 correct
50
-90
93
Benjamin Noot
3 correct
50
-90
94
James Beckwith (T)
3 correct
0
-90
95
James Shaeena (T)
2 correct
50
-90
95
Peter Joe Clarke (T)
2 correct
50
-90
97
Tim Hayden (T)
2 correct
100
-90
98
Neil Phillips (T)
3 correct
50
-100
98
Tom Spacey (T)
3 correct
50
-100
100
Karen Lockett (T)
3 correct
0
-100
101
Antony Pinheiro (T)
2 correct
50
-100
101
Kevin Brooks (T)
2 correct
50
-100
103
George Hayden (T)
2 correct
100
-100
103
Richard Beckwith (T)
2 correct
100
-100
105
Rene Christiansen (T)
3 correct
50
-110
106
Daniel Cohen (T)
3 correct
0
-110
106
Gary Ball (T)
3 correct
0
-110
106
Gavin North (T)
3 correct
0
-110
109
Alistair Crump (T)
2 correct
50
-110
110
Robot McLaughlin (T)
1 correct
50
-110
111
Manzar Ahmed (T)
4 correct
50
-120
112
Laine Pearse
3 correct
50
-120
113
Oliver Anderson (T)
3 correct
0
-120
114
Bradley Hart (T)
2 correct
50
-120
115
Alex Bartlett
3 correct
0
-130
116
Marcus Ball (T)
4 correct
0
-140
116
Tony Roberts (T)
4 correct
0
-140
118
Tedd Lancaster (T)
3 correct
50
-140
119
Chris Allen (T)
2 correct
50
-140
119
Phil Spears (T)
2 correct
50
-140
119
Samantha Hornsby (T)
2 correct
50
-140
122
Gareth Handa (T)
2 correct
50
-150
123
Greg Stevens
3 correct
50
-160
124
Alexander Heroys (T)
2 correct
50
-160
124
Sam Clarke (T)
2 correct
50
-160
126
Mason Gascoigne (T)
1 correct
100
-160
127
David Redpath (T)
3 correct
0
-170
128
Diane Arnesen (T)
1 correct
50
-170
129
Paul Sapsford (T)
4 correct
0
-180
130
Matt Shipton
3 correct
50
-190
131
Steve Garner (T)
3 correct
0
-190
132
Lee Hanning (T)
3 correct
0
-200
133
Tobias Nangia Edwards (T)
2 correct
0
-200
134
Dave Charlton (T)
0 correct
50
-210
135
Andrew Smith (T)
3 correct
0
-220
136
John Greenan (T)
2 correct
0
-220
137
Alex Rolfe
2 correct
0
-240
137
Dan Holmes
2 correct
0
-240
139
Samuel Ball (T)
1 correct
50
-240
140
Steve Parcell (T)
2 correct
0
-250
140
Vinny Hughes
2 correct
0
-250
142
Dean Pearce
2 correct
50
-260
142
Mick Freegard
2 correct
50
-260
144
David Melisi
2 correct
0
-280
145
Nicky Clarke (T)
1 correct
50
-310
146
Philip Holland (T)
2 correct
0
-320
147
Lucie Ball (T)
1 correct
0
-320
147
Simon Needham
1 correct
0
-320
149
Andy Powis (T)
0 correct
0
-320
150
James Speight
0 correct
0
-405
expand table
Team League Table
Team
Members
AVG.Total pts.
1
Keystone Kenton Kops
Steve Guard (250)
Philip Guard (230)
Dave Mead (80)
Charlie Mead (30)
148
2
Norfolk & Chance
Tristan Tipper (250)
Leif Johanson (180)
Paul Gibb (40)
Samantha Hornsby (-140)
83
3
TEAM GG ( GNASHER'S GONE)
Jon Freeman (230)
Paul Monger (160)
Helen Geall (20)
Richard Beckwith (-100)
78
4
Povey's Predictors
Neil Povey (210)
Rhea Jones (100)
Alexander Thoupos (30)
Rob Earles (-30)
78
5
The Group of De'ath
Murray Smith (180)
Jonathan Shawyer (170)
Alan Williams (-30)
Mike D"Arth (-30)
73
6
The Millstream Marauders
Simon Lockett (250)
Robert Booth (70)
Mark Johnson (60)
Karen Lockett (-100)
70
7
The Judge's Jury
Steve The Judge (120)
Darren White (90)
Simon McLaughlin (70)
Robot McLaughlin (-110)
43
8
Razor's Left Sock
David Michaels (140)
Matt Hanning (100)
Neil " Razor" Ruddock (80)
Lee Hanning (-200)
30
9
So Your Oates
Sam Collins (190)
Denis O'Donoghue (120)
Mark Pesci (-90)
Mason Gascoigne (-160)
15
10
Becks Vier
Sarah Beckwith (120)
Derrick Beckwith (60)
Steven Beckwith (-40)
James Beckwith (-90)
13
11
The Barbershop Quartet
Simon Judge (130)
Darren Craggs (20)
Paul Rowbotham (-60)
Phil Davies (-70)
5
12
IFK Nangia
Gema Edwards (250)
Sebastian Rosberg (-20)
Rajan Rajania (-50)
Tobias Nangia Edwards (-200)
-5
13
Gary & Son's
Kieran Ball (120)
Gary Anderson (30)
Gary Ball (-110)
Oliver Anderson (-120)
-20
14
The Scrotums
Christopher Stangroom (80)
Richard Stangroom (-10)
Christian Cox (-60)
Kevin Brooks (-100)
-23
15
Advanced Web Designs Ltd
Oli Hepworth-Bell (60)
Ben Jones (10)
Antony Pinheiro (-100)
Gareth Handa (-150)
-45
16
The Debutants
Paul Tucker (150)
Alan Tucker (10)
Alistair Crump (-110)
Vinny Hughes (-250)
-50
17
Brewers Troupe
Pav From The Brewers (120)
Big Bob Reynolds (-70)
Peter Joe Clarke (-90)
Sam Clarke (-160)
-50
18
The Blue And Gold
Rob Mitchell (50)
Benn Crate (10)
Kieran Barnaby (-20)
Alex Rolfe (-240)
-50
19
Anti-Arse FC
Finn Rowden (140)
Jason Elliott (-30)
Neil Phillips (-100)
John Greenan (-220)
-53
20
Haydens Hasbeens
Eddie Donkor (10)
Tim Hayden (-90)
George Hayden (-100)
Alexander Heroys (-160)
-85
21
Rainbow United
Kevin Green (20)
Joe Green (-50)
Laine Pearse (-120)
Dave Charlton (-210)
-90
22
Karkee's Army
Peter Clark (-10)
Kate And Jess The Millstream Barmaids (-60)
Daniel Cohen (-110)
Nicky Clarke (-310)
-123
23
The Quiet Quartet
Tom Philips (100)
David Redpath (-170)
Matt Shipton (-190)
James Speight (-405)
-166
24
We Balls Wobble
Kim Ball (-10)
Marcus Ball (-140)
Samuel Ball (-240)
Lucie Ball (-320)
-178
expand table