Welcome to Season Selector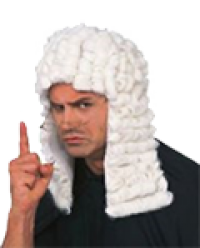 Hello there fellow football fans!! And welcome to the Season Selector website! . I'm afraid the Entry Deadline has now passed for this season but please pay a visit to our Facebook page to get involved in all the fun and banter there instead! And I'll see you back here in August 2016 !
Steve "The Judge"
Topic of the Week!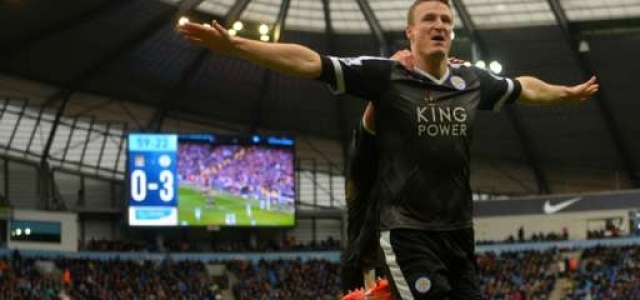 CAN THEY??....REALLY???
Wow!!....I mean ....Wow! This Leicester team have finally got me thinking ....they could do it, couldn't they???!!
I really didn't see that result coming ...and at City's ground too...and Pellegrini said he had no complaints that the better team won....Wow!!
Look's like I've lost my bet with Manzar Ahmed ( Sheff Utd) on Chelsea still finishing above Leicester come the end of the season....that tenner look's right down the proverbial drain eh boys and girls??
On Feb the 7th last year ok ....only last year Leicester were 20th on 17 Points !!
This year on Feb the 9th they are 1st , clear by 5 points on 53 Points!
The Ranieri effect?? It's the same players isn't it....and I seriously doubted the owner's decision to appoint him over say Martin o' Neill in the summer....I know nothing though do I ??
Ok so it's simple isn't it the QUESTION OF THE WEEK has gotta be ... DO YOU NOW BELIEVE THAT LEICESTER WILL WIN THIS SEASON'S PREMIER LEAGUE ??
Personally I still think Arsenal will win it ...but as I say ....what do I know ??

RE: CAN THEY??....REALLY??? I think they can do it. They might not but they are now in with a real shout so long as they keep everyone fit...also I put a £20 on them to win the league only about 6 weeks ago when they were 20:1 and still top! So c'mon you foxes!
H Posted 8th February 2016 - by Howard L (Man United)

RE: CAN THEY??....REALLY??? I think Leicester will win it – and even as an Arsenal fan, a part of me hopes they do!! (A small part, you understand).

If you look at the fixtures of the top 5, Arsenal still have to play all the other 4, as do Man Utd. Spurs and Man City have to play all bar Leicester

Which means Leicester only have matches against Arsenal, Man Utd and teams outside the top 5 to come, AND are 5 points clear!... get on the 9/4 now it may not be 5000/1, but it is still an absolute form pick steal!!!
Posted 8th February 2016 - by Dave M (Arsenal)
RE: CAN THEY??....REALLY??? This time next year Villa will be top then??!

Seriously!..check out the form...Watford, Stoke, Norwich and Crystal Palace are dropping like stones..and Villa have taken 8 points from last 5 games! Watch this space!!!!!<
Posted 8th February 2016 - by Tim H (The Villa)
Players' League Table
Players
Correct
Bonus
Total pts.
1
Chris Allen (T)
6 correct
100
160
1
David Boyce (T)
6 correct
100
160
3
Max Arnesen (T)
7 correct
0
140
4
Philip Guard (T)
6 correct
50
110
5
Winnipeg Beckwith (T)
5 correct
100
100
6
Jon Freeman (T)
5 correct
100
90
7
Stefanie Sarno (T)
5 correct
50
90
8
Jon Shawyer (T)
4 correct
50
80
9
Paul Monger (T)
5 correct
50
60
10
Kevin Brooks (T)
6 correct
100
50
11
Robert McLaughlin (T)
4 correct
100
40
12
Sebastian Rosberg (T)
5 correct
0
20
13
Robert Booth (T)
4 correct
50
20
14
Mick Sandford (T)
5 correct
0
10
15
Steve Parcell (T)
4 correct
100
10
16
Joe Pearce (T)
4 correct
50
10
16
Manzar Ahmed (T)
4 correct
50
10
18
Greta Saunders (T)
4 correct
50
0
19
Warren Gordon (T)
6 correct
0
-10
20
Rob Earles (T)
5 correct
50
-10
21
Tobias Nangia Edwards (T)
5 correct
0
-10
22
Peter Barley (T)
4 correct
0
-10
23
Ted Lancaster (T)
5 correct
0
-20
24
Mark Pesci (T)
4 correct
0
-20
25
Graham Saunders (T)
3 correct
50
-20
26
John Tucker (T)
5 correct
0
-40
26
Simon Judge (T)
5 correct
0
-40
28
Steve Guard (T)
4 correct
50
-40
29
Christopher Stangroom (T)
4 correct
0
-40
30
David Cropp (T)
3 correct
50
-40
31
Big Bob Reynolds (T)
2 correct
100
-40
32
Dave Charlton (T)
4 correct
50
-50
33
Alexander Thoupos (T)
3 correct
50
-50
33
Natalie Butler (T)
3 correct
50
-50
35
Darren Craggs (T)
4 correct
0
-60
35
Mark Osborne (T)
4 correct
0
-60
37
Oliver Barnaby (T)
4 correct
0
-70
37
Paul Linky (T)
4 correct
0
-70
39
Dave Sullivan (T)
3 correct
0
-70
39
Diane Rankin-Arnesen (T)
3 correct
0
-70
41
Dave Mead (T)
4 correct
50
-80
42
Denis ODonoghue (T)
4 correct
0
-80
43
Alex Rolfe (T)
3 correct
50
-80
43
Karen Lockett (T)
3 correct
50
-80
45
Rajan Rajania (T)
2 correct
50
-80
46
Alistair Crump
6 correct
0
-90
47
Paul Gibb (T)
5 correct
0
-90
48
Terry Cooper (T)
1 correct
50
-90
49
Greg Mclafferty (T)
4 correct
0
-100
50
Max Saunders (T)
3 correct
50
-100
51
Paul Rowbotham (T)
3 correct
0
-100
52
Andy Bailey (T)
4 correct
0
-110
52
Derrick Beckwith (T)
4 correct
0
-110
54
James Luton (T)
3 correct
0
-110
55
Chris Tilby (T)
2 correct
50
-110
56
Paul Tucker (T)
2 correct
0
-110
57
Leif Johanson (T)
4 correct
0
-120
58
Charlie Mead (T)
3 correct
50
-130
59
Mark Preston (T)
4 correct
0
-140
60
Alan Tucker (T)
3 correct
0
-140
60
George Neocleous (T)
3 correct
0
-140
60
Sarah Beckwith (T)
3 correct
0
-140
63
Laura Eloise (T)
4 correct
0
-150
63
Mike D"Arth (T)
4 correct
0
-150
65
Craig Lindsay (T)
3 correct
0
-150
65
Graeme Campbell (T)
3 correct
0
-150
65
Neil Ruddock (T)
3 correct
0
-150
65
Steven Beckwith (T)
3 correct
0
-150
69
James Speight (T)
1 correct
50
-150
70
Matthew Barnaby (T)
4 correct
0
-160
70
Mick Freegard
4 correct
0
-160
70
Rob Mitchell (T)
4 correct
0
-160
70
Tony Roberts (T)
4 correct
0
-160
74
Richard Beckwith (T)
3 correct
0
-160
75
Alan Williams (T)
1 correct
50
-160
76
Dave Froshall (T)
3 correct
0
-170
77
Helen Geall (T)
2 correct
50
-170
78
Matt Shipton (T)
2 correct
0
-170
79
Sam Collins (T)
4 correct
0
-180
80
Daniel Theobald (T)
3 correct
0
-180
81
Des Walker (T)
1 correct
50
-180
81
Lewis Jarvis (T)
1 correct
50
-180
83
Kevin Green (T)
3 correct
0
-190
83
Richard Rowe (T)
3 correct
0
-190
85
Mark Ennis (T)
1 correct
50
-190
86
John Henriksen (T)
3 correct
0
-200
86
Peter Joe Clarke (T)
3 correct
0
-200
86
Tom Philips (T)
3 correct
0
-200
89
Gareth Handa (T)
2 correct
0
-200
89
George Hayden (T)
2 correct
0
-200
89
Tim Hayden (T)
2 correct
0
-200
92
Simon Lockett (T)
1 correct
50
-200
93
John Greenan (T)
2 correct
0
-210
94
Greg Stevens (T)
1 correct
50
-210
95
Kieran Barnaby (T)
1 correct
0
-210
96
Jake Deacon (T)
2 correct
0
-220
96
Mel Richards (T)
2 correct
0
-220
96
Paul Sapsford (T)
2 correct
0
-220
99
Rene Christiansen (T)
4 correct
0
-230
100
James Christian - Oliver
3 correct
0
-230
101
Ben Mathius
2 correct
0
-230
101
David Goodey (T)
2 correct
0
-230
101
Ed Donkor (T)
2 correct
0
-230
101
Micks Barbers (T)
2 correct
0
-230
101
Terri Herd (T)
2 correct
0
-230
106
Alan " Tank " Slade (T)
1 correct
0
-230
106
Richard Blackman (T)
1 correct
0
-230
108
Luke finch
3 correct
0
-240
108
Nick Heath
3 correct
0
-240
108
Pav From The Brewers (T)
3 correct
0
-240
111
Andy Powis (T)
2 correct
0
-240
111
Peter Clark (T)
2 correct
0
-240
111
Phil Holland (T)
2 correct
0
-240
111
Samantha Hornsby (T)
2 correct
0
-240
115
Daniel Cohen (T)
1 correct
50
-240
115
Murray Smith (T)
1 correct
50
-240
117
Molly Arnesen (T)
1 correct
0
-240
117
Paul Gillett (T)
1 correct
0
-240
119
Stephen Key (T)
4 correct
0
-245
120
Lee Hanning (T)
2 correct
0
-250
121
Benn Crate (T)
2 correct
50
-260
122
David Redpath (T)
2 correct
0
-260
122
George Garner (T)
2 correct
0
-260
122
Simon McLaughlin (T)
2 correct
0
-260
125
Chantal Geall (T)
1 correct
0
-260
125
Ray Meaney (T)
1 correct
0
-260
127
Darren White (T)
0 correct
50
-260
128
Gema Edwards (T)
0 correct
0
-260
129
Joe Green
3 correct
0
-270
129
Vinny Evans
3 correct
0
-270
131
David Paul (T)
1 correct
50
-270
132
Jamie Behagg (T)
1 correct
0
-270
132
Kate the Millstream Barmaid (T)
1 correct
0
-270
134
Howard Litton (T)
0 correct
50
-270
135
Martin Schlotterbeck (T)
0 correct
0
-270
135
Simon Gnasher Ives (T)
0 correct
0
-270
137
Andrew Pagram
2 correct
0
-280
137
Craig Davies (T)
2 correct
0
-280
139
Phil Spears (T)
1 correct
0
-280
140
Finn Arnesen (T)
0 correct
0
-280
141
David Michaels (T)
2 correct
0
-290
142
Richard Stangroom (T)
1 correct
0
-290
143
George Green (T)
1 correct
0
-300
144
Steve Herd
3 correct
0
-310
145
Mason Gascoigne
2 correct
0
-320
145
Roman Goodey (T)
2 correct
0
-320
147
Finn Rowden (T)
1 correct
0
-320
147
Steve Pittom (T)
1 correct
0
-320
149
Tristan Tipper (T)
0 correct
0
-320
150
Alexander Heroys (T)
0 correct
0
-330
151
Joanne Gynne
2 correct
0
-340
152
Duncan Seales (T)
1 correct
0
-340
152
Gavin North (T)
1 correct
0
-340
154
David Melisi
2 correct
0
-350
155
Phil Davies (T)
0 correct
0
-350
156
James Berry
1 correct
0
-360
156
Joanna Perkass (T)
1 correct
0
-360
158
Ay Menmekni (T)
1 correct
0
-370
159
Harry Blight
2 correct
0
-380
160
Marty Grunbaum (T)
1 correct
0
-380
160
Peter Tustin
1 correct
0
-380
162
Nicky Clarke (T)
0 correct
0
-380
163
Dean Pearce (T)
1 correct
0
-390
163
Paul Karn
1 correct
0
-390
165
Lucie Ball (T)
0 correct
0
-390
165
Tom Spacey (T)
0 correct
0
-390
167
Andy Perkiss (T)
0 correct
0
-400
167
Marky Cosford
0 correct
0
-400
169
Sean Anslow
1 correct
0
-410
170
Gary Clarence
1 correct
0
-420
170
Laine Pearse
1 correct
0
-420
172
Will Clarke
0 correct
0
-460
173
Jordan Berry
0 correct
0
-620
expand table
Team League Table
Team
Members
AVG.Total pts.
1
Kenton Keystone Cops
Philip Guard (110)
Steve Guard (-40)
Dave Mead (-80)
Charlie Mead (-130)
-35
2
Team GLC
Jon Freeman (90)
Paul Monger (60)
Richard Beckwith (-160)
Helen Geall (-170)
-45
3
Awaydays!
Greta Saunders (0)
Graham Saunders (-20)
Max Saunders (-100)
Mark Preston (-140)
-65
4
Becks Vier
Winnipeg Beckwith (100)
Derrick Beckwith (-110)
Sarah Beckwith (-140)
Steven Beckwith (-150)
-75
5
IFK NANGIA
Sebastian Rosberg (20)
Tobias Nangia Edwards (-10)
Rajan Rajania (-80)
Gema Edwards (-260)
-83
6
Colemans
John Tucker (-40)
Alistair Crump (-90)
Paul Tucker (-110)
Alan Tucker (-140)
-95
7
Renes Mercenaries
Rob Earles (-10)
Alexander Thoupos (-50)
Rene Christiansen (-230)
-97
8
The Group of DeAth
Jon Shawyer (80)
Mike D"Arth (-150)
Alan Williams (-160)
Murray Smith (-240)
-118
9
The Scrotums
Kevin Brooks (50)
Christopher Stangroom (-40)
Gareth Handa (-200)
Richard Stangroom (-290)
-120
10
The Barbershop Quartet
Simon Judge (-40)
Darren Craggs (-60)
Paul Rowbotham (-100)
Phil Davies (-350)
-138
11
The Barnadiers
Oliver Barnaby (-70)
Laura Eloise (-150)
Matthew Barnaby (-160)
Kieran Barnaby (-210)
-148
12
Deniss Menaces
Mark Pesci (-20)
Denis ODonoghue (-80)
Sam Collins (-180)
Mason Gascoigne (-320)
-150
13
The Millstream Marauders
Robert Booth (20)
Karen Lockett (-80)
Simon Lockett (-200)
Nicky Clarke (-380)
-160
14
Sloppys Selectors
Stefanie Sarno (90)
Jake Deacon (-220)
Terri Herd (-230)
George Green (-300)
-165
15
The Edgware Exiles
Paul Linky (-70)
Dave Froshall (-170)
Mel Richards (-220)
Ray Meaney (-260)
-180
16
The Judges Jury
Robert McLaughlin (40)
Stephen Key (-245)
Simon McLaughlin (-260)
Darren White (-260)
-181
17
The Millstream Massive
David Cropp (-40)
Lewis Jarvis (-180)
Peter Clark (-240)
Kate the Millstream Barmaid (-270)
-183
18
Ive got one in !
Big Bob Reynolds (-40)
Peter Joe Clarke (-200)
Alan " Tank " Slade (-230)
Simon Gnasher Ives (-270)
-185
19
Norfolk & Chance
Paul Gibb (-90)
Leif Johanson (-120)
Samantha Hornsby (-240)
Tristan Tipper (-320)
-193
20
Ran out of Beer
Greg Mclafferty (-100)
Tim Hayden (-200)
George Hayden (-200)
Steve Pittom (-320)
-205
21
Farmers Funk
Dave Sullivan (-70)
Terry Cooper (-90)
Craig Davies (-280)
Marky Cosford (-400)
-210
22
The Quiet Quartet
James Speight (-150)
Matt Shipton (-170)
David Redpath (-260)
George Garner (-260)
-210
23
The Blue And Gold
Alex Rolfe (-80)
Rob Mitchell (-160)
Benn Crate (-260)
David Melisi (-350)
-213
24
LEGENDS and LEG ENDS
Neil Ruddock (-150)
Des Walker (-180)
Lee Hanning (-250)
David Michaels (-290)
-218
25
Great Eastern Promises
Dave Charlton (-50)
Kevin Green (-190)
Joe Green (-270)
Lucie Ball (-390)
-225
26
The Misty Selectors
Natalie Butler (-50)
George Neocleous (-140)
Joanna Perkass (-360)
Andy Perkiss (-400)
-238
27
Anti- Arse
Mark Ennis (-190)
Tom Philips (-200)
John Greenan (-210)
Ay Menmekni (-370)
-243
28
A Brewers Troop
Joe Pearce (10)
Pav From The Brewers (-240)
Dean Pearce (-390)
Paul Karn (-390)
-253
29
Leavemyarcelona
Andrew Pagram (-280)
Roman Goodey (-320)
Finn Rowden (-320)
Harry Blight (-380)
-325
30
Barbers champions league
Micks Barbers (-230)
James Berry (-360)
Jordan Berry (-620)
-403
expand table