Welcome to Season Selector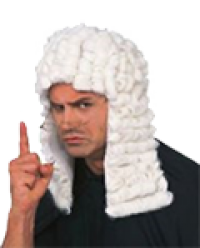 Hello there you fellow football fans!! And welcome to the Season Selector website! I hope you enjoy playing this season and getting involved in all the banter, videos and hilarious pictures that get sent in by you…the crazy footballing public out there!!
Steve "The Judge"
THE ENTRY WINDOW IS NOW SHUT !!
Welll....that's it people....the time to submit an entry has now gone!!
You had yer chance and now if you haven't joined in you will have to wait until August next year I'm afraid...
For all of you who did submit an entry

WELCOME TO THE GAME!!
I hope you will enjoy playing along and getting involved in the banter that will be appearing on here very soon
with our

TOPICS OF THE WEEK !!
The next deadline is payment....and for all of you who have submitted an entry but haven't paid you will have until AUGUST THE 29TH to pay and then it's adios amigos ...
So log in and pay by Paypal or Credit Card it's as easy as cutting through a Man United defence at the moment!!
The first League table will be shown here in September...
And the final deadline is for Teams which will be the 1st of October made up of fully paid members of course...
Cheers......and HAVE A GOOD SEASON !!!
Topic of the Week!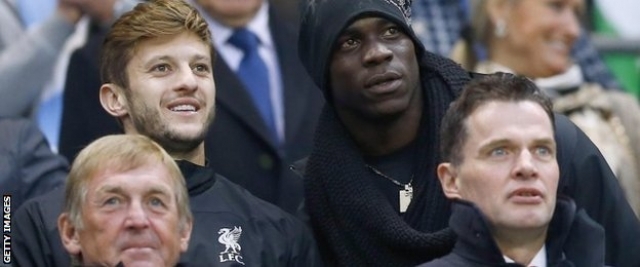 Super Mario?? Shambles United?
This signing of Super Mario has certainly got tongues wagging and ...in the absence of any real talking points from the weekend's matches ( unless you can tell me one)
I'm going to run with this as my first TOPIC OF THE WEEK of the season...and the Question iiiiiiiiss
WOULD YOU HAVE BEEN HAPPY WITH THE SIGNING IF MARIO HAD JOINED YOUR CLUB INSTEAD??
Hmmmm...and I include any City fans out there too...would you not be happier seeing him at least come off the bench rather than Negredo??
Everton fans...would you not have liked him in your team over the ancient Eto??
Arsenal fans....would you not have had him as the extra striker you so dearly need?
Spurs fans...could we not have swapped him with Soldado??
United Fans.... would you have been happy with him as Welbeck's replacement , surely Van Gaal would have tamed him???
All fans ...write in and tell me your views on this too...would you like him at your cliub??
AND WHAT IS THE BEST UNITED CAN HOPE FOR NOW???....
Not a good start eh ....even Moyes must have started better than this??!!
What kind of team was that he put out there....LVG does not obviously care much for this competition but I would have thought after the start that he's had that you'd put out the strongest side possible to get that first win under your belt , restore some confidence and let's face it The League Cup is much more winnable for them than the title now so they may have just lost their one of two chance of silverware, the other being the FA Cup....
And I foolishly had them as my League Cup Winners this season and so that's bloomin 50 Bonus Points up the bloomin swanny!! So not a good start for my predictions and a lot of other Season Selectors would have had them down to win this competition too...
Your Comments Please!!??.....
The Judge

RE: Super Mario?? Shambles United? I cannot tell you how disappointed I am, even if he picked our better players we have a disjointed, new group of players at the moment. The team last night looked like players who had never played together.



It is going to be a long old season…….

Posted 27th August 2014 - by Chris A (Man United)

RE: Super Mario?? Shambles United? PAUL LINKY ( ARSENAL)



Just hearing di Maria has handed in a transfer request!! Posted 27th August 2014 - by Steve T (Spurs)

RE: Super Mario?? Shambles United?

Well I think it's a disgrace man....all these Premier League teams like Villa and QPR putting out weak teams , I can understand it if it were towards the end of the season and they were fighting for survival but were only two games in man!! Why not go for the chance of Wembley and a trophy but above all a win breeds confidence a loss like at United is no good for morale at all however you try and dress it up. Posted 27th August 2014 - by Tom S (Newcastle United Man!)

RE: Super Mario?? Shambles United? ALEXANDER THOUPOS ( LIVERPOOL)



Can't believe I predicted 3rd for them ...AGAIN! I reckon they'll finish 5th now Posted 27th August 2014 - by Steve T (Spurs)
RE: Super Mario?? Shambles United? Chelsea at least take this cup seriously...a trophy is a trophy at the end of the day!! Posted 27th August 2014 - by David M (Chelsea)