Welcome to Season Selector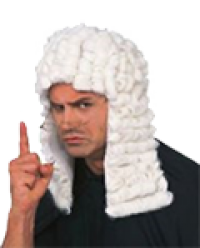 Hello there fellow football fans!! And welcome to the Season Selector website! The Entry Deadline has now passed for another season but you can still have a look at all the banter and funny pictures that get sent in by our crazy current Selectors out there!!
Steve "The Judge"
Topic of the Week!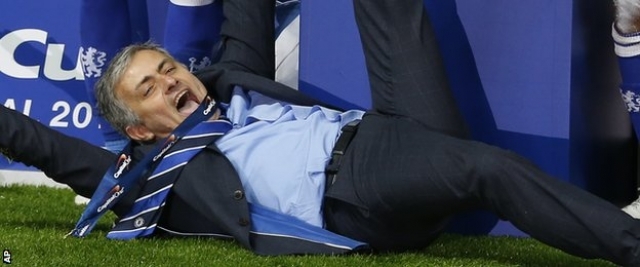 Welll.....he's up and running again eh..... The Special One....(some would call him a few other " One's"...) has got back to winning ways again in his second time as the boss of the Russian Billionaire's toy club....

Sour grapes?...no not really.... just facing facts ....they have the vastly better bank balance and therefore the better players and they do have the better manager who again won the tactical battle as Chelski stifled the life out the opposition's attack , particularly Harry Kane, out muscled them and scored two pretty normal goals in let's be frank quite a boring Final in the rain.

But hey, if you don't care about winning fans for entertainment and just want to win Trophies then Jose's your man , he will win you " titles" ( as he calls even the League Cup ) and I for one would love him at my club.....possibly not for much longer than 5 years ...after which when we've won a couple of " titles" we can go back and appoint Ossie and Glenn again and bring back the 4-4 draws again..

So I guess my Question of the Week would be ....HOW LONG WOULD YOU WANT JOSE AS THE MANAGER OF YOUR CLUB?

RE: Until he could get Spurs the League Title......

Hmmm......so we'd be stuck with him for at least 15 years then.... Posted 4th March 2015 - by Tedd L (Tottenham Hotspur)

RE: I wood have Mr Morrinhio for as long as he wants to be here in the cold of Sweden!!!!



I think he would love it here in Malmo and I could take him down Maggie's bar for a few games of pool and maybe some Jaegermeister shots buddy....and then ther is all our lovely Viking Women...he wood love it here Steve!! Posted 4th March 2015 - by Rene C (Malmo FF)
Players' League Table
Players
Correct
Bonus
Total pts.
1
Gema Edwards (T)
9 correct
100
430
2
Leif Johanson (T)
9 correct
200
420
3
Murray Smith (T)
9 correct
100
410
4
Martin Schlotterbeck (T)
8 correct
200
410
5
Daniel Theobald (T)
8 correct
150
370
6
Steve Guard (T)
7 correct
100
350
7
Molly Arnesen (T)
7 correct
150
310
8
Dave Mead (T)
6 correct
150
310
9
Robert Booth (T)
8 correct
100
280
10
Neil Povey (T)
6 correct
150
260
11
Philip Guard (T)
6 correct
150
250
12
Rhea Jones (T)
9 correct
0
230
13
Paul Tucker (T)
7 correct
100
230
14
Sam Collins (T)
6 correct
150
220
15
Joe Pearce (T)
7 correct
100
210
16
David Michaels (T)
6 correct
100
210
17
Greta Saunders (T)
6 correct
50
200
18
Darren Craggs (T)
6 correct
100
200
19
Jonathan Shawyer (T)
7 correct
100
190
19
Sebastian Rosberg (T)
7 correct
100
190
21
Neil " Razor" Ruddock (T)
6 correct
100
190
22
David Boyce (T)
6 correct
150
180
23
Antony Pinheiro (T)
6 correct
50
170
24
Chris Allen (T)
5 correct
100
170
24
Paul Monger (T)
5 correct
100
170
26
Alan " Tank " Slade (T)
8 correct
0
160
27
Jon Freeman (T)
6 correct
100
160
28
Finn Rowden (T)
5 correct
100
160
29
Simon Judge (T)
6 correct
100
150
30
Rob Mitchell (T)
6 correct
50
140
31
Ray " The Scoop" Meaney (T)
5 correct
100
140
32
Eddie Donkor (T)
6 correct
50
130
32
Simon McLaughlin (T)
6 correct
50
130
34
David Paul (T)
6 correct
100
130
35
Helen Geall (T)
4 correct
100
130
36
Pav From The Brewers (T)
6 correct
50
120
37
Alexander Thoupos (T)
4 correct
100
120
38
Matthew Heron
6 correct
100
110
39
Matt Hanning (T)
5 correct
100
100
39
Simon Lockett (T)
5 correct
100
100
41
Richard Stangroom (T)
4 correct
50
100
42
Kieran Ball (T)
3 correct
100
100
43
Alan Williams (T)
7 correct
0
90
44
Tristan Tipper (T)
5 correct
100
90
45
Alan Tucker (T)
5 correct
0
90
46
George Garner (T)
6 correct
100
80
47
Ben Jones (T)
5 correct
50
70
47
Darren White (T)
5 correct
50
70
49
James Luton (T)
5 correct
0
70
50
Joe Green (T)
4 correct
50
70
50
Tara Stamp (T)
4 correct
50
70
52
Max Arnesen (T)
4 correct
100
70
53
Jason Elliott (T)
4 correct
50
60
53
Rajan Rajania (T)
4 correct
50
60
53
Robot McLaughlin (T)
4 correct
50
60
56
George Hayden (T)
5 correct
50
50
56
Rene Christiansen (T)
5 correct
50
50
58
Tim Hayden (T)
4 correct
50
50
59
John Greenan (T)
5 correct
50
40
60
Gareth Handa (T)
4 correct
50
40
60
Kevin Green (T)
4 correct
50
40
62
Gary Anderson
4 correct
100
40
62
Paul Gibb (T)
4 correct
100
40
64
Benn Crate (T)
3 correct
50
40
65
Tony Roberts (T)
6 correct
0
30
66
Tom Spacey (T)
5 correct
50
30
67
Mike D"Arth (T)
3 correct
50
30
67
Oli Hepworth-Bell
3 correct
50
30
69
Rob Earles (T)
4 correct
100
20
70
Peter Tustin
4 correct
0
20
71
Steve The Judge (T)
2 correct
100
20
72
Alistair Crump (T)
4 correct
50
10
72
Richard Beckwith (T)
4 correct
50
10
74
Denis O'Donoghue (T)
4 correct
100
10
75
Peter Clark (T)
3 correct
50
10
76
Mason Gascoigne (T)
3 correct
100
10
77
Charlie Mead (T)
2 correct
100
0
78
Bradley Hart (T)
4 correct
50
-10
78
Kieran Barnaby (T)
4 correct
50
-10
80
Mark Johnson
4 correct
100
-10
80
Tom Philips (T)
4 correct
100
-10
82
Diane Arnesen (T)
3 correct
50
-10
82
Finn Arnesen (T)
3 correct
50
-10
84
Derrick Beckwith (T)
5 correct
0
-20
84
Joanne Horgan
5 correct
0
-20
86
Mark Pesci (T)
4 correct
50
-20
87
Simon Needham
5 correct
0
-40
88
Daniel Kerr
4 correct
50
-40
89
David Redpath (T)
4 correct
0
-40
89
Mark Preston (T)
4 correct
0
-40
91
Christian Cox (T)
3 correct
50
-40
92
Daniel Cohen (T)
3 correct
50
-50
92
Paul Linky (T)
3 correct
50
-50
94
Marcus Ball (T)
5 correct
0
-60
95
Sarah Beckwith (T)
4 correct
0
-60
96
Benjamin Noot
3 correct
50
-60
97
Kim Ball (T)
2 correct
50
-60
98
Andy Heath
4 correct
100
-70
99
Kevin Brooks (T)
3 correct
50
-70
100
Peter Joe Clarke (T)
2 correct
50
-70
100
Phil Spears (T)
2 correct
50
-70
102
Sam Clarke (T)
3 correct
50
-80
103
Simon Gnasher Ives (T)
3 correct
0
-80
104
Christopher Stangroom (T)
2 correct
50
-80
105
Oliver Anderson (T)
2 correct
50
-90
105
Richard Rowe (T)
2 correct
50
-90
107
Richard De Cordova
3 correct
50
-100
108
Mark Osborne (T)
3 correct
0
-100
109
Big Bob Reynolds (T)
2 correct
50
-100
110
Laine Pearse
3 correct
50
-110
111
Kate And Jess The Millstream Barmaids (T)
1 correct
50
-110
112
Greg Stevens
3 correct
50
-120
113
James Beckwith (T)
3 correct
0
-120
114
Graham Saunders (T)
2 correct
50
-120
115
James Shaeena (T)
2 correct
0
-120
116
Matt Shipton
4 correct
50
-130
117
Alex Bartlett
4 correct
0
-130
117
Paul Sapsford (T)
4 correct
0
-130
119
Neil Phillips (T)
2 correct
50
-130
120
Tedd Lancaster (T)
3 correct
0
-140
121
Vinny Hughes
3 correct
0
-150
122
David Goodey (T)
3 correct
0
-160
122
Steve Garner (T)
3 correct
0
-160
124
Gary Ball (T)
2 correct
0
-160
125
Paul Gillett
4 correct
0
-170
126
Alex Rolfe
2 correct
50
-170
127
Nicky Clarke (T)
2 correct
50
-180
128
Samantha Hornsby (T)
1 correct
50
-180
129
Tobias Nangia Edwards (T)
1 correct
0
-180
130
Phil Davies (T)
0 correct
50
-180
131
Gavin North (T)
2 correct
0
-190
131
Steve Parcell (T)
2 correct
0
-190
133
Dave Charlton (T)
0 correct
50
-190
133
Paul Rowbotham (T)
0 correct
50
-190
135
Andrew Smith (T)
3 correct
0
-200
135
Richard Blackman
3 correct
0
-200
137
Manzar Ahmed (T)
2 correct
50
-210
138
Lee Hanning (T)
3 correct
0
-220
139
Alexander Heroys (T)
1 correct
50
-220
140
Steven Beckwith (T)
2 correct
0
-230
141
David Melisi
2 correct
0
-250
142
Karen Lockett (T)
1 correct
0
-260
142
Lucie Ball (T)
1 correct
0
-260
144
Dean Pearce
2 correct
0
-300
144
Mick Freegard
2 correct
0
-300
146
James Speight
1 correct
0
-305
147
Samuel Ball (T)
0 correct
50
-310
148
Andy Powis (T)
0 correct
0
-310
149
Dan Holmes
1 correct
0
-320
149
Philip Holland (T)
1 correct
0
-320
expand table
Team League Table
Team
Members
AVG.Total pts.
1
Keystone Kenton Kops
Steve Guard (350)
Dave Mead (310)
Philip Guard (250)
Charlie Mead (0)
228
2
The Group of De'ath
Murray Smith (410)
Jonathan Shawyer (190)
Alan Williams (90)
Mike D"Arth (30)
180
3
Povey's Predictors
Neil Povey (260)
Rhea Jones (230)
Alexander Thoupos (120)
Rob Earles (20)
158
4
IFK Nangia
Gema Edwards (430)
Sebastian Rosberg (190)
Rajan Rajania (60)
Tobias Nangia Edwards (-180)
125
5
TEAM GG ( GNASHER'S GONE)
Paul Monger (170)
Jon Freeman (160)
Helen Geall (130)
Richard Beckwith (10)
118
6
Norfolk & Chance
Leif Johanson (420)
Tristan Tipper (90)
Paul Gibb (40)
Samantha Hornsby (-180)
93
7
Advanced Web Designs Ltd
Antony Pinheiro (170)
Ben Jones (70)
Gareth Handa (40)
Oli Hepworth-Bell (30)
78
8
The Judge's Jury
Simon McLaughlin (130)
Darren White (70)
Robot McLaughlin (60)
Steve The Judge (20)
70
9
Razor's Left Sock
David Michaels (210)
Neil " Razor" Ruddock (190)
Matt Hanning (100)
Lee Hanning (-220)
70
10
So Your Oates
Sam Collins (220)
Denis O'Donoghue (10)
Mason Gascoigne (10)
Mark Pesci (-20)
55
11
The Debutants
Paul Tucker (230)
Alan Tucker (90)
Alistair Crump (10)
Vinny Hughes (-150)
45
12
Anti-Arse FC
Finn Rowden (160)
Jason Elliott (60)
John Greenan (40)
Neil Phillips (-130)
33
13
The Millstream Marauders
Robert Booth (280)
Simon Lockett (100)
Mark Johnson (-10)
Karen Lockett (-260)
28
14
Haydens Hasbeens
Eddie Donkor (130)
George Hayden (50)
Tim Hayden (50)
Alexander Heroys (-220)
3
15
The Blue And Gold
Rob Mitchell (140)
Benn Crate (40)
Kieran Barnaby (-10)
Alex Rolfe (-170)
0
16
The Barbershop Quartet
Darren Craggs (200)
Simon Judge (150)
Phil Davies (-180)
Paul Rowbotham (-190)
-5
17
The Scrotums
Richard Stangroom (100)
Christian Cox (-40)
Kevin Brooks (-70)
Christopher Stangroom (-80)
-23
18
Gary & Son's
Kieran Ball (100)
Gary Anderson (40)
Oliver Anderson (-90)
Gary Ball (-160)
-28
19
Brewers Troupe
Pav From The Brewers (120)
Peter Joe Clarke (-70)
Sam Clarke (-80)
Big Bob Reynolds (-100)
-33
20
Rainbow United
Joe Green (70)
Kevin Green (40)
Laine Pearse (-110)
Dave Charlton (-190)
-48
21
Karkee's Army
Peter Clark (10)
Daniel Cohen (-50)
Kate And Jess The Millstream Barmaids (-110)
Nicky Clarke (-180)
-83
22
Becks Vier
Derrick Beckwith (-20)
Sarah Beckwith (-60)
James Beckwith (-120)
Steven Beckwith (-230)
-108
23
The Quiet Quartet
Tom Philips (-10)
David Redpath (-40)
Matt Shipton (-130)
James Speight (-305)
-121
24
We Balls Wobble
Marcus Ball (-60)
Kim Ball (-60)
Lucie Ball (-260)
Samuel Ball (-310)
-173
expand table