Welcome to Season Selector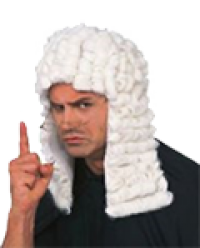 Hello there fellow football fans!! And welcome to the Season Selector website! The Entry Deadline has now passed for another season but you can still have a look at all the banter and funny pictures that get sent in by our crazy current Selectors out there!!
Steve "The Judge"
Topic of the Week!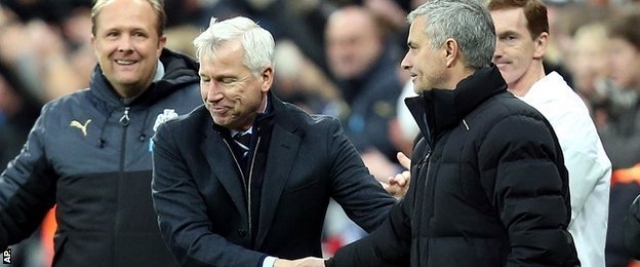 BAD AWAY DAYS???!!
" That it, José Mourinho's job must be on the line after that...it's just not good enough " Richard Stangroom ( Arsenal)

Well....they won't be following in the footsteps of those invincibles after all then!!....
Jose's seemingly unbeatable team go and get beaten by of all people Newcastle but then I was texted by Tristan Tipper (Chelsea) as he made his way up to the cold North East that it was the on e team that Jose had never beaten away from home which I found surprising ....and so it continues...a long trip home that was eh Tristan?....
Alan Pardew eh....I think he should be nicknamed Lazarus because he's certainly come back from the dead....and come on Tom " The Toon" Spacey ( Newcastle ) even you must give him some credit now eh lad??.
Another away trip that a London club doesn't seem to like is The Arse going to Stoke away....the home crowd there love putting one over those namby pamby Southerners don't they and love upsetting Mr Wenger into the bargain ...which does make me chuckle I must say.. and gthey have won only once in the last nine times since Stoke got into The Premiership..
So there you go all set up for me to have a perfect weekend of football results and then Spurs can only muster a goalless draw against bloody Crystal Palace who by reports actually deserved to win and they haven't won at our ground since 1997..
Oh well at least we didn't lose again at home ...and after the weekend's events after thinking it was going to be a one horse race this season Man City are suddenly now only three points behind Chelski so it has all become quite exciting again... But going by what I've just written my Question of the Week has to be,,,
WHAT IS THE GROUND THAT YOU HATE GOING TO THE MOST AND HAVE NEVER SEEN YOUR TEAM WIN AT ??
Look forward to hearing some good stories from you all....
Cheers!
RE: BAD AWAY DAYS???!! The Emirates Stadium....oh sorry, thought the question was aimed at Spurs fans! Posted 8th December 2014 - by Richard S (The \'Mighty\' Arsenal)

RE: BAD AWAY DAYS???!! Yeah Yeah....very funny ....I've had a good day out at The Emirates i'll have you know...C'mon Rich.. apart from White Hart Lane where else do you hate going?? Posted 8th December 2014 - by Steve T (Spurs)
RE: BAD AWAY DAYS???!! My worst away ground is White Hart Lane, yet again I am going New Year's Day with my Father (a Spurs fan) and it upsets me to see him so disappointed with the excuse for a team that plays there as he heads home after another Chelsea Victory ! Posted 15th December 2014 - by David B (Chelsea)

RE: BAD AWAY DAYS???!! Worst away fixture?

Grounds-wise, it has to be Old Trafford. First trip up you're thinking " Weyhey were off to Manchester!" but you then arrive (assuming you weren't mugged for your trainers en-route) at an industrial estate miles from the city centre with more burger vans than Scholes had yellow cards for mistimed tackles. I would describe the scene as " Fifty shades of grey " except sex is far from your mind..... Survival, yes....sex, no.

Inside, I have always been at a height so far from the pitch and disconnected from the game that more than once I've got a novel out of my coat pocket and passed the time reading. Or, I've enjoyed waving at the Ryaniar pilots taking the hordes of old slappers off to Benidorm. Even the slappers on the plane can see you . they give w@+k%r signs out of the window when they see you're in away colours. The atmosphere is awful unless they are five down and pull level and even then the sound from the higher stand is blown across the lower one and over to The Etihad where the Sheik sniffs the air in disgust.
After the game the coaches hang around, engines off, like beached whales and when you do eventually stop doing endless stop-start loops of the ground and get onto the M whatever, you have to stop at a service centre for a pee as it is actually now 2 days after the final whistle, only to discover that the loos have been sabotaged by mancs who work they and saw you coming…….give me a decent pub and Sky TV any day.



Results wise, we always get done at Newcastle. Which puzzles me as I cannot name a single player of theirs apart from the cartoon character who plays centre half (fuzzy hair, cries a lot, breaks out in guitar solos when he scores once a season) . I think possibly its a North East thing... .Sunderland have turned us over a bit too .another far flung place in England that may as well self govern (that'll get em out to work). We perform poorly because possibly our team plays full of dread that they will miss the plane back, or even worse that their careers may deteriorate to such an extent that one day they may have to play for one of them!
Murray Posted 15th December 2014 - by Murray S (Chelsea)

RE: BAD AWAY DAYS???!! Got to be old Trafford we always lose by some stupid poor decision there! Posted 15th December 2014 - by David G (Spurs)

RE: BAD AWAY DAYS???!! Was a long trip home Steve but the 4 pack of Strongbow on the train seemed to help! Posted 16th December 2014 - by Tristan T ()
Players' League Table
Players
Correct
Bonus
Total pts.
1
Alexander Thoupos
6 correct
0
60
2
Daniel Theobald
5 correct
0
50
3
Kieran Barnaby
6 correct
0
40
3
Robert Booth
6 correct
0
40
5
Chris Allen
6 correct
0
0
6
Joanne Horgan
5 correct
0
-10
7
Tristan Tipper
5 correct
0
-20
8
Murray Smith
4 correct
0
-40
9
Richard Stangroom
4 correct
0
-60
10
Eddie Donkor
5 correct
0
-70
10
Mark Preston
5 correct
0
-70
10
Tim Hayden
5 correct
0
-70
10
Tony Roberts
5 correct
0
-70
14
Robot McLaughlin
4 correct
0
-70
15
Tom Spacey
4 correct
0
-80
16
Peter Tustin
3 correct
0
-80
17
Big Bob Reynolds
5 correct
0
-90
17
Mark Osborne
5 correct
0
-90
17
Rajan Rajania
5 correct
0
-90
20
Dave Mead
4 correct
0
-90
20
James Shaeena
4 correct
0
-90
22
Tara Stamp
5 correct
0
-100
23
Gareth Handa
4 correct
0
-100
23
Mark Johnson
4 correct
0
-100
25
Peter Clark
4 correct
0
-110
26
Martin Schlotterbeck
3 correct
0
-110
27
Kevin Green
5 correct
0
-120
28
Matthew Heron
4 correct
0
-120
28
Neil Povey
4 correct
0
-120
30
Gary Anderson
3 correct
0
-120
31
Antony Pinheiro
2 correct
50
-120
32
Joe Green
2 correct
0
-120
33
Jason Elliott
5 correct
0
-130
34
James Luton
4 correct
0
-130
35
Alan Slade
3 correct
0
-130
35
Darren White
3 correct
0
-130
35
David Michaels
3 correct
0
-130
38
Daniel Kerr
4 correct
0
-140
38
James Beckwith
4 correct
0
-140
40
Christian Cox
3 correct
0
-140
40
Graham Saunders
3 correct
0
-140
42
Ben Jones
3 correct
0
-150
42
Helen Geall
3 correct
0
-150
42
Mike D"Arth
3 correct
0
-150
42
Molly Arnesen
3 correct
0
-150
42
Peter Joe Clarke
3 correct
0
-150
42
Ray " The Scoop" Meaney
3 correct
0
-150
48
Darren Craggs
4 correct
0
-160
48
Gema Edwards
4 correct
0
-160
48
Kevin Brooks
4 correct
0
-160
51
Kieran Ball
2 correct
0
-160
51
Oli Hepworth-Bell
2 correct
0
-160
53
David Melisi
4 correct
0
-170
53
Leif Johanson
4 correct
0
-170
55
David Redpath
3 correct
0
-170
56
Benn Crate
2 correct
0
-170
57
Simon Judge
4 correct
0
-180
58
Pav From The Brewers
3 correct
0
-180
58
Richard Blackman
3 correct
0
-180
60
Finn Arnesen
3 correct
0
-190
61
Neil " Razor" Ruddock
2 correct
0
-190
61
Steve Guard
2 correct
0
-190
63
Jonathan Shawyer
4 correct
0
-200
63
Marcus Ball
4 correct
0
-200
63
Rob Mitchell
4 correct
0
-200
66
Philip Guard
3 correct
0
-200
66
Richard Beckwith
3 correct
0
-200
68
Alex Rolfe
2 correct
0
-200
68
Philip Holland
2 correct
0
-200
68
Samantha Hornsby
2 correct
0
-200
71
Alan Williams
4 correct
0
-210
71
Greta Saunders
4 correct
0
-210
73
Rob Earles
3 correct
0
-210
74
Kate And Jess The Millstream Barmaids
2 correct
0
-210
74
Paul Gibb
2 correct
0
-210
74
Paul Monger
2 correct
0
-210
77
Alan Tucker
3 correct
0
-220
77
Alex Bartlett
3 correct
0
-220
77
Phil Spears
3 correct
0
-220
80
George Hayden
2 correct
0
-220
80
Simon McLaughlin
2 correct
0
-220
82
Jon Freeman
3 correct
0
-230
82
Lee Hanning
3 correct
0
-230
82
Paul Sapsford
3 correct
0
-230
82
Sam Collins
3 correct
0
-230
82
Simon Lockett
3 correct
0
-230
87
Simon Needham
2 correct
0
-230
88
Benjamin Noot
1 correct
0
-230
89
David Paul
3 correct
0
-240
89
George Garner
3 correct
0
-240
91
Finn Rowden
2 correct
0
-240
92
Phil Davies
1 correct
0
-240
93
Richard Rowe
3 correct
0
-250
93
Steven Beckwith
3 correct
0
-250
95
Alistair Crump
2 correct
0
-250
95
Steve Garner
2 correct
0
-250
97
Charlie Mead
1 correct
0
-250
98
Gary Ball
3 correct
0
-260
99
Sam Clarke
2 correct
0
-260
100
James Speight
2 correct
0
-265
101
David Boyce
3 correct
0
-270
102
Gavin North
3 correct
0
-280
102
Rhea Jones
3 correct
0
-280
104
Mason Gascoigne
2 correct
0
-280
104
Matt Hanning
2 correct
0
-280
104
Simon Gnasher Ives
2 correct
0
-280
107
Richard De Cordova
1 correct
0
-280
108
Dean Pearce
2 correct
0
-290
108
Greg Stevens
2 correct
0
-290
108
Mick Freegard
2 correct
0
-290
111
Dave Charlton
1 correct
0
-290
112
Paul Tucker
2 correct
0
-300
112
Steve Parcell
2 correct
0
-300
114
Daniel Cohen
1 correct
0
-300
115
Christopher Stangroom
0 correct
0
-300
116
Andy Heath
2 correct
0
-310
116
Andy Powis
2 correct
0
-310
116
Mark Pesci
2 correct
0
-310
116
Matt Shipton
2 correct
0
-310
116
Tom Philips
2 correct
0
-310
121
Oliver Anderson
1 correct
0
-310
121
Steve The Judge
1 correct
0
-310
123
Paul Gillett
3 correct
0
-320
124
Nicky Clarke
1 correct
0
-320
124
Vinny Hughes
1 correct
0
-320
126
Kim Ball
0 correct
0
-320
127
David Goodey
2 correct
0
-330
127
John Greenan
2 correct
0
-330
129
Manzar Ahmed
2 correct
0
-340
130
Alexander Heroys
1 correct
0
-340
130
Lucie Ball
1 correct
0
-340
132
Andrew Smith
2 correct
0
-350
132
Joe Pearce
2 correct
0
-350
134
Diane Arnesen
1 correct
0
-350
134
Karen Lockett
1 correct
0
-350
134
Ted Lancaster
1 correct
0
-350
137
Paul Link
1 correct
0
-360
137
Paul Rowbotham
1 correct
0
-360
137
Samuel Ball
1 correct
0
-360
140
Derrick Beckwith
0 correct
0
-360
140
Laine Pearse
0 correct
0
-360
140
Sebastian Rosberg
0 correct
0
-360
143
Max Arnesen
0 correct
0
-370
144
Tobias Nangia Edwards
0 correct
0
-380
145
Dan Holmes
1 correct
0
-390
146
Neil Phillips
0 correct
0
-390
146
Rene Christiansen
0 correct
0
-390
148
Denis O'Donoghue
1 correct
0
-410
149
Bradley Hart
0 correct
0
-420
149
Sarah Beckwith
0 correct
0
-420
expand table
Team League Table
Team
Members
AVG.Total pts.
1
The Blue And Gold
Kieran Barnaby (40)
Benn Crate (-170)
Rob Mitchell (-200)
Alex Rolfe (-200)
-133
2
Advanced Web Designs Ltd
Gareth Handa (-100)
Antony Pinheiro (-120)
Ben Jones (-150)
Oli Hepworth-Bell (-160)
-133
3
Povey's Predictors
Alexander Thoupos (60)
Neil Povey (-120)
Rob Earles (-210)
Rhea Jones (-280)
-138
4
Norfolk & Chance
Tristan Tipper (-20)
Leif Johanson (-170)
Samantha Hornsby (-200)
Paul Gibb (-210)
-150
5
The Group of De'ath
Murray Smith (-40)
Mike D"Arth (-150)
Jonathan Shawyer (-200)
Alan Williams (-210)
-150
6
The Millstream Marauders
Robert Booth (40)
Mark Johnson (-100)
Simon Lockett (-230)
Karen Lockett (-350)
-160
7
The Scrotums
Richard Stangroom (-60)
Christian Cox (-140)
Kevin Brooks (-160)
Christopher Stangroom (-300)
-165
8
Brewers Troupe
Big Bob Reynolds (-90)
Peter Joe Clarke (-150)
Pav From The Brewers (-180)
Sam Clarke (-260)
-170
9
Haydens Hasbeens
Tim Hayden (-70)
Eddie Donkor (-70)
George Hayden (-220)
Alexander Heroys (-340)
-175
10
Keystone Kenton Kops
Dave Mead (-90)
Steve Guard (-190)
Philip Guard (-200)
Charlie Mead (-250)
-183
11
The Judge's Jury
Robot McLaughlin (-70)
Darren White (-130)
Simon McLaughlin (-220)
Steve The Judge (-310)
-183
12
TEAM GG ( GNASHER'S GONE)
Helen Geall (-150)
Richard Beckwith (-200)
Paul Monger (-210)
Jon Freeman (-230)
-198
13
Razor's Left Sock
David Michaels (-130)
Neil " Razor" Ruddock (-190)
Lee Hanning (-230)
Matt Hanning (-280)
-208
14
Gary & Son's
Gary Anderson (-120)
Kieran Ball (-160)
Gary Ball (-260)
Oliver Anderson (-310)
-213
15
The Barbershop Quartet
Darren Craggs (-160)
Simon Judge (-180)
Phil Davies (-240)
Paul Rowbotham (-360)
-235
16
Karkee's Army
Peter Clark (-110)
Kate And Jess The Millstream Barmaids (-210)
Daniel Cohen (-300)
Nicky Clarke (-320)
-235
17
Rainbow United
Kevin Green (-120)
Joe Green (-120)
Dave Charlton (-290)
Dave Charlton (-290)
Laine Pearse (-360)
-236
18
IFK Nangia
Rajan Rajania (-90)
Gema Edwards (-160)
Sebastian Rosberg (-360)
Tobias Nangia Edwards (-380)
-248
19
The Quiet Quartet
David Redpath (-170)
James Speight (-265)
Matt Shipton (-310)
Tom Philips (-310)
-264
20
The Debutants
Alan Tucker (-220)
Alistair Crump (-250)
Paul Tucker (-300)
Vinny Hughes (-320)
-273
21
Anti-Arse FC
Jason Elliott (-130)
Finn Rowden (-240)
John Greenan (-330)
Neil Phillips (-390)
-273
22
Becks Vier
James Beckwith (-140)
Steven Beckwith (-250)
Derrick Beckwith (-360)
Sarah Beckwith (-420)
-293
23
We Balls Wobble
Marcus Ball (-200)
Kim Ball (-320)
Lucie Ball (-340)
Samuel Ball (-360)
-305
24
So Your Oates
Sam Collins (-230)
Mason Gascoigne (-280)
Mark Pesci (-310)
Denis O'Donoghue (-410)
-308
expand table