Welcome to Season Selector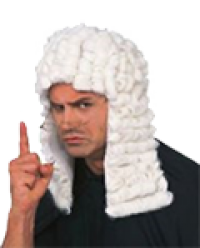 Hello there fellow football fans!! And welcome to the Season Selector website! The Entry Deadline has now passed for another season but you can still have a look at all the banter and funny pictures that get sent in by our crazy current Selectors out there!!
Steve "The Judge"
Topic of the Week!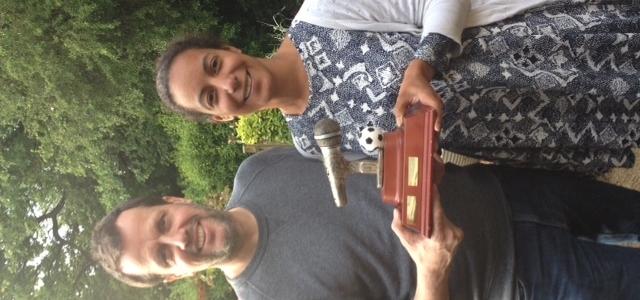 OUR CHAMPION!!
WE HAVE A NEW CHAMPION !!

And here she is collecting the world famous John Motson Trophy for Oustanding Football Predictions....stand up Gema Edwards ( Arsenal) ...........sorry we're sideways....it's a technical error!!
Go to our Facebook page to see more photos of all of our winners..... and losers..
Oh and remember ....GIVE US A "LIKE" WHILE YOU'RE THERE!!

Cheers All !!
Steve " The Judge"
Players' League Table
Players
Correct
Bonus
Total pts.
1
Gema Edwards (T)
7 correct
150
300
2
Molly Arnesen (T)
6 correct
200
260
3
Simon Lockett (T)
8 correct
100
250
4
Tristan Tipper (T)
7 correct
150
250
5
Ray " The Scoop" Meaney (T)
7 correct
100
250
6
Steve Guard (T)
7 correct
50
250
7
George Garner (T)
9 correct
100
240
8
Jon Freeman (T)
8 correct
100
230
9
Philip Guard (T)
6 correct
150
230
10
Martin Schlotterbeck (T)
7 correct
100
220
11
David Paul (T)
7 correct
100
210
12
Neil Povey (T)
6 correct
100
210
13
Paul Tucker (T)
6 correct
150
200
14
Peter Tustin
6 correct
50
200
15
Sam Collins (T)
7 correct
100
190
16
Daniel Theobald (T)
6 correct
100
190
17
Leif Johanson (T)
7 correct
100
180
18
Joe Pearce (T)
6 correct
150
180
19
Murray Smith (T)
6 correct
100
180
20
Jonathan Shawyer (T)
7 correct
100
170
21
Pav From The Brewers (T)
6 correct
100
170
21
Sarah Beckwith (T)
6 correct
100
170
23
Denis O'Donoghue (T)
5 correct
150
170
24
Steve The Judge (T)
5 correct
100
170
25
Paul Monger (T)
5 correct
100
160
26
Tom Philips (T)
6 correct
150
150
27
Rhea Jones (T)
6 correct
100
150
28
Simon Gnasher Ives (T)
7 correct
0
140
29
David Michaels (T)
5 correct
100
140
29
Finn Rowden (T)
5 correct
100
140
31
Matthew Heron
7 correct
100
130
32
Neil " Razor" Ruddock (T)
5 correct
100
130
32
Simon Judge (T)
5 correct
100
130
34
Christopher Stangroom (T)
4 correct
150
130
34
Dave Mead (T)
4 correct
150
130
36
Kieran Ball (T)
5 correct
50
120
37
Matt Hanning (T)
6 correct
100
100
38
Rob Mitchell (T)
4 correct
150
100
39
Joanne Horgan
6 correct
50
90
40
Darren White (T)
5 correct
50
90
40
Paul Linky (T)
5 correct
50
90
42
Graham Saunders (T)
4 correct
100
90
43
Mark Preston (T)
6 correct
0
70
44
Robert Booth (T)
5 correct
100
70
45
Richard Rowe (T)
5 correct
50
70
45
Simon McLaughlin (T)
5 correct
50
70
47
Derrick Beckwith (T)
6 correct
0
60
48
Mark Johnson
5 correct
100
60
49
Ben Jones (T)
4 correct
100
60
49
Benn Crate (T)
4 correct
100
60
51
Oli Hepworth-Bell
4 correct
50
60
52
Daniel Kerr
5 correct
100
40
53
Paul Gibb (T)
4 correct
100
40
54
Kim Ball (T)
3 correct
100
40
54
Richard Stangroom (T)
3 correct
100
40
56
Gary Anderson
4 correct
100
30
57
Charlie Mead (T)
4 correct
50
30
58
Alexander Thoupos (T)
3 correct
100
30
59
Rob Earles (T)
4 correct
150
20
60
Helen Geall (T)
4 correct
50
20
60
Kevin Green (T)
4 correct
50
20
62
Darren Craggs (T)
3 correct
100
20
63
Andy Heath
5 correct
150
10
64
Alan Tucker (T)
5 correct
0
10
64
James Luton (T)
5 correct
0
10
66
Eddie Donkor (T)
4 correct
50
10
67
James Shaeena (T)
2 correct
150
10
68
Richard Blackman
6 correct
0
0
69
Rajan Rajania (T)
4 correct
50
0
70
Peter Clark (T)
4 correct
50
-10
71
Rene Christiansen (T)
3 correct
150
-10
72
Christian Cox (T)
3 correct
100
-10
72
Kate And Jess The Millstream Barmaids (T)
3 correct
100
-10
74
Greta Saunders (T)
3 correct
50
-10
74
Tara Stamp (T)
3 correct
50
-10
76
Sebastian Rosberg (T)
4 correct
100
-20
77
Kieran Barnaby (T)
4 correct
50
-20
78
Max Arnesen (T)
3 correct
100
-20
79
Phil Davies (T)
2 correct
100
-20
80
Alan Williams (T)
5 correct
0
-30
81
David Boyce (T)
4 correct
100
-30
82
David Goodey (T)
4 correct
0
-30
83
Jason Elliott (T)
3 correct
50
-30
83
Mike D"Arth (T)
3 correct
50
-30
85
Alan " Tank " Slade (T)
5 correct
0
-40
86
Steven Beckwith (T)
4 correct
50
-40
87
Mark Osborne (T)
4 correct
0
-40
88
Paul Gillett
5 correct
0
-50
89
Neil Phillips (T)
3 correct
100
-50
90
Joe Green (T)
3 correct
50
-50
91
George Hayden (T)
2 correct
150
-50
92
Paul Rowbotham (T)
3 correct
50
-60
93
Big Bob Reynolds (T)
3 correct
50
-70
94
Richard De Cordova
4 correct
50
-80
95
Alex Bartlett
3 correct
50
-80
96
Finn Arnesen (T)
2 correct
100
-80
97
Marcus Ball (T)
4 correct
50
-90
97
Mark Pesci (T)
4 correct
50
-90
97
Tony Roberts (T)
4 correct
50
-90
100
Tedd Lancaster (T)
3 correct
100
-90
101
Benjamin Noot
3 correct
50
-90
102
James Beckwith (T)
3 correct
0
-90
103
Tim Hayden (T)
2 correct
100
-90
104
Peter Joe Clarke (T)
2 correct
50
-90
105
Tom Spacey (T)
3 correct
50
-100
106
Karen Lockett (T)
3 correct
0
-100
107
Gareth Handa (T)
2 correct
100
-100
107
Richard Beckwith (T)
2 correct
100
-100
109
Antony Pinheiro (T)
2 correct
50
-100
109
Kevin Brooks (T)
2 correct
50
-100
111
Daniel Cohen (T)
3 correct
0
-110
111
Gary Ball (T)
3 correct
0
-110
111
Gavin North (T)
3 correct
0
-110
114
Sam Clarke (T)
2 correct
100
-110
115
Alistair Crump (T)
2 correct
50
-110
116
Mason Gascoigne (T)
1 correct
150
-110
117
Robot McLaughlin (T)
1 correct
50
-110
118
Manzar Ahmed (T)
4 correct
50
-120
119
David Redpath (T)
3 correct
50
-120
119
Laine Pearse
3 correct
50
-120
121
Oliver Anderson (T)
3 correct
0
-120
122
Bradley Hart (T)
2 correct
50
-120
123
Diane Arnesen (T)
1 correct
100
-120
124
Matt Shipton
3 correct
100
-140
125
Chris Allen (T)
2 correct
50
-140
125
Phil Spears (T)
2 correct
50
-140
125
Samantha Hornsby (T)
2 correct
50
-140
128
Greg Stevens
3 correct
50
-160
129
Alexander Heroys (T)
2 correct
50
-160
130
John Greenan (T)
2 correct
50
-170
131
Paul Sapsford (T)
4 correct
0
-180
132
Steve Garner (T)
3 correct
0
-190
133
Alex Rolfe
2 correct
50
-190
133
Dan Holmes
2 correct
50
-190
135
Lee Hanning (T)
3 correct
0
-200
136
Vinny Hughes
2 correct
50
-200
137
Tobias Nangia Edwards (T)
2 correct
0
-200
138
Dean Pearce
2 correct
100
-210
138
Mick Freegard
2 correct
100
-210
140
Dave Charlton (T)
0 correct
50
-210
141
Andrew Smith (T)
3 correct
0
-220
142
David Melisi
2 correct
50
-230
143
Samuel Ball (T)
1 correct
50
-240
144
Steve Parcell (T)
2 correct
0
-250
145
Nicky Clarke (T)
1 correct
100
-260
146
Philip Holland (T)
2 correct
50
-270
147
Lucie Ball (T)
1 correct
0
-320
147
Simon Needham
1 correct
0
-320
149
Andy Powis (T)
0 correct
0
-320
150
James Speight
0 correct
0
-405
expand table
Team League Table
Team
Members
AVG.Total pts.
1
Keystone Kenton Kops
Steve Guard (250)
Philip Guard (230)
Dave Mead (130)
Charlie Mead (30)
160
2
Povey's Predictors
Neil Povey (210)
Rhea Jones (150)
Alexander Thoupos (30)
Rob Earles (20)
103
3
Norfolk & Chance
Tristan Tipper (250)
Leif Johanson (180)
Paul Gibb (40)
Samantha Hornsby (-140)
83
4
TEAM GG ( GNASHER'S GONE)
Jon Freeman (230)
Paul Monger (160)
Helen Geall (20)
Richard Beckwith (-100)
78
5
The Group of De'ath
Murray Smith (180)
Jonathan Shawyer (170)
Alan Williams (-30)
Mike D"Arth (-30)
73
6
The Millstream Marauders
Simon Lockett (250)
Robert Booth (70)
Mark Johnson (60)
Karen Lockett (-100)
70
7
The Judge's Jury
Steve The Judge (170)
Darren White (90)
Simon McLaughlin (70)
Robot McLaughlin (-110)
55
8
Razor's Left Sock
David Michaels (140)
Neil " Razor" Ruddock (130)
Matt Hanning (100)
Lee Hanning (-200)
43
9
So Your Oates
Sam Collins (190)
Denis O'Donoghue (170)
Mark Pesci (-90)
Mason Gascoigne (-110)
40
10
Becks Vier
Sarah Beckwith (170)
Derrick Beckwith (60)
Steven Beckwith (-40)
James Beckwith (-90)
25
11
IFK Nangia
Gema Edwards (300)
Rajan Rajania (0)
Sebastian Rosberg (-20)
Tobias Nangia Edwards (-200)
20
12
The Barbershop Quartet
Simon Judge (130)
Darren Craggs (20)
Phil Davies (-20)
Paul Rowbotham (-60)
18
13
The Scrotums
Christopher Stangroom (130)
Richard Stangroom (40)
Christian Cox (-10)
Kevin Brooks (-100)
15
14
The Blue And Gold
Rob Mitchell (100)
Benn Crate (60)
Kieran Barnaby (-20)
Alex Rolfe (-190)
-13
15
Gary & Son's
Kieran Ball (120)
Gary Anderson (30)
Gary Ball (-110)
Oliver Anderson (-120)
-20
16
Advanced Web Designs Ltd
Ben Jones (60)
Oli Hepworth-Bell (60)
Gareth Handa (-100)
Antony Pinheiro (-100)
-20
17
The Debutants
Paul Tucker (200)
Alan Tucker (10)
Alistair Crump (-110)
Vinny Hughes (-200)
-25
18
Brewers Troupe
Pav From The Brewers (170)
Big Bob Reynolds (-70)
Peter Joe Clarke (-90)
Sam Clarke (-110)
-25
19
Anti-Arse FC
Finn Rowden (140)
Jason Elliott (-30)
Neil Phillips (-50)
John Greenan (-170)
-28
20
Haydens Hasbeens
Eddie Donkor (10)
George Hayden (-50)
Tim Hayden (-90)
Alexander Heroys (-160)
-73
21
Rainbow United
Kevin Green (20)
Joe Green (-50)
Laine Pearse (-120)
Dave Charlton (-210)
-90
22
Karkee's Army
Peter Clark (-10)
Kate And Jess The Millstream Barmaids (-10)
Daniel Cohen (-110)
Nicky Clarke (-260)
-98
23
The Quiet Quartet
Tom Philips (150)
David Redpath (-120)
Matt Shipton (-140)
James Speight (-405)
-129
24
We Balls Wobble
Kim Ball (40)
Marcus Ball (-90)
Samuel Ball (-240)
Lucie Ball (-320)
-153
expand table