Welcome to Season Selector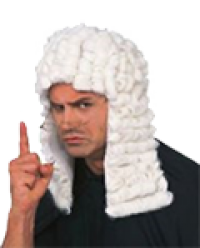 Hello there fellow football fans!! And welcome to the Season Selector website! The Entry Deadline has now passed for another season but you can still have a look at all the banter and funny pictures that get sent in by our crazy current Selectors out there!!
Steve "The Judge"
Topic of the Week!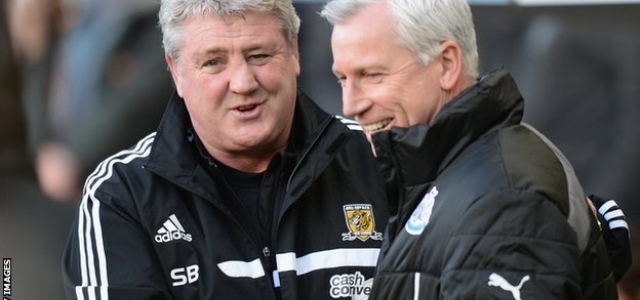 WHO WOULD BE YOUR NEXT MANAGER???
Another round of Prem footie matches has left me thinking a few things...
One....Why did I have the feeling Diego Costa was gonna be a flop ??....Two..Why did I have Southampton to go down...and finally when Alan Pardew gets the sack will that start off another managerial merry go round??..
Steve Bruce , the bookies favourite to replace him, has come out today to say it was " disrespectful to talk about a job when someone else is still in it" which always means to me " yeah I'm interested come and get me but once you've paid him off! "
And then you gotta look at who will take over at Hull and it will often permeate right down through the Championship and into the Lower Leagues..
So my QUESTION OF THE WEEK this week is kinda with the up and coming managerial merry go round on it's way..and it's this...
IF YOUR MANAGER LEFT TOMORROW WHO WOULD YOU LIKE AS HIS REPLACEMENT??
There's a caveat to this question...if you are a Hull supporter ...please don't email back Mourinhio ...try and be realistic....although it would be kinda interesting to see Jose living up there and also to see how he would fair without the resources of the Russian Billionaire?....A question for another day perhaps...

RE: WHO WOULD BE YOUR NEXT MANAGER??? I canna talk about any other club but all I want is the bloody Cockney Mafia out of my club!!<
They tried it with the Dennis Wise fella and Alan Pardew is just a little better but still rubbish Joe Kinnear was the best of a bad cockney bunch but then he went crazy didn't he?!!
I'm just counting down the days now that Ashley has said he will sell at the end of next season
Lets just hope were not in League 1 by then man!! Posted 16th September 2014 - by Tom S (Newcastle United Man!)

RE: WHO WOULD BE YOUR NEXT MANAGER??? If God Almourinho went I'd go for Brendan Rodgers. He must be fed up with bumping into randomly placed concrete statues of Paul McCartney and being called " Our Brenny", surely.
Nor can he truly forgive ˜Steeeveee Jee" for his banana skin moment so go now Brenden and immortalise yourself I say.
The fans would love to dream about what might have been and can fuel their angst by solemnly holding up cardboard signs (torn edges) proclaiming that ˜Russian Money stole our Brenny" hoping the camera will catch them.a tear rolling down the cheek perhaps?

Second choice would be Putin. He's a good rapport with the chairman, a strong man-manager and would scare the Armani jockstraps off of the opposition. Likes trophies too; he'd probably start with France.

My third choice would also come from the political arenaĤ..Alex Salmond. A superb option. Salt n pepper-haired Scot (the Prem needs a new one, doesnt it) will soon be available and loves blue and white. May struggle to get a fan base though

Failing all these Id go to Abramovitch and convince him to go back in for Rodgers. Proper bloke, proper manager, knows the club. Zola as his no.2?
Posted 16th September 2014 - by Murray S (Chelsea)
Players' League Table
Players
Correct
Bonus
Total pts.
1
Antony Pinheiro
6 correct
0
-180
2
Peter Tustin
4 correct
0
-230
3
Benn Crate
4 correct
0
-270
4
Neil Ruddock
3 correct
0
-270
5
Pav From The Brewers
4 correct
0
-300
6
Benjamin Noot
4 correct
0
-310
7
Ted Lancaster
3 correct
0
-310
8
David Michaels
3 correct
0
-330
8
Robert Booth
3 correct
0
-330
10
Tom Spacey
3 correct
0
-340
11
Alan "Tank" Slade
2 correct
0
-350
12
David Paul
2 correct
0
-360
12
Marcus Ball
2 correct
0
-360
14
Dave Charlton
3 correct
0
-370
15
Kim Ball
2 correct
0
-370
15
Martin Schlotterbeck
2 correct
0
-370
17
Phil Spears
3 correct
0
-380
18
Charlie Mead
2 correct
0
-390
18
Kevin Brooks
2 correct
0
-390
18
Mark Preston
2 correct
0
-390
18
Rene Christiansen
2 correct
0
-390
22
James Shaeena
1 correct
0
-390
22
Molly Arnesen
1 correct
0
-390
24
Andy Powis
3 correct
0
-400
24
Manzar Ahmed
3 correct
0
-400
26
Alexander Thoupos
2 correct
0
-400
26
Christian Cox
2 correct
0
-400
26
Dave Mead
2 correct
0
-400
26
Matt Hanning
2 correct
0
-400
26
Nicky Clarke
2 correct
0
-400
26
Paul Tucker
2 correct
0
-400
26
Steven Beckwith
2 correct
0
-400
33
Lee Hanning
1 correct
0
-400
34
Simon McLaughlin
3 correct
0
-410
35
Joanne Horgan
2 correct
0
-410
35
Richard Blackman
2 correct
0
-410
37
Darren White
2 correct
0
-420
37
Eddie Donkor
2 correct
0
-420
37
James Beckwith
2 correct
0
-420
40
Ben Jones
1 correct
0
-420
40
Christopher Stangroom
1 correct
0
-420
42
Paul Sapsford
3 correct
0
-430
42
Rob Mitchell
3 correct
0
-430
44
Chris Allen
2 correct
0
-430
44
Dean Pearce
2 correct
0
-430
44
Kieran Barnaby
2 correct
0
-430
44
Mick Freegard
2 correct
0
-430
44
Philip Holland
2 correct
0
-430
44
Vinny Hughes
2 correct
0
-430
50
David Boyce
1 correct
0
-430
50
Gary Anderson
1 correct
0
-430
50
Graham Saunders
1 correct
0
-430
50
Murray Smith
1 correct
0
-430
50
Neil Phillips
1 correct
0
-430
55
Daniel
2 correct
0
-440
55
David Melisi
2 correct
0
-440
55
Phil Davies
2 correct
0
-440
55
Tony Roberts
2 correct
0
-440
59
Daniel Theobald
1 correct
0
-440
59
Joe Green
1 correct
0
-440
59
Mike D"Arth
1 correct
0
-440
59
Neil Povey
1 correct
0
-440
59
Oli Hepworth-Bell
1 correct
0
-440
64
David Goodey
3 correct
0
-450
65
Joe Pearce
2 correct
0
-450
66
Derrick Beckwith
1 correct
0
-450
66
Paul Monger
1 correct
0
-450
66
Sarah Beckwith
1 correct
0
-450
66
Steve Guard
1 correct
0
-450
70
Paul Link
2 correct
0
-460
70
Tim Hayden
2 correct
0
-460
72
Ray " The Scoop" Meaney
1 correct
0
-460
72
Robot McLaughlin
1 correct
0
-460
74
Philip Guard
2 correct
0
-470
74
Rob Earles
2 correct
0
-470
74
Sam Collins
2 correct
0
-470
77
Alex Bartlett
1 correct
0
-470
77
Dan Holmes
1 correct
0
-470
77
Finn Arnesen
1 correct
0
-470
77
Laine Pearse
1 correct
0
-470
77
Steve Garner
1 correct
0
-470
82
Big Bob
2 correct
0
-480
82
Jason Elliott
2 correct
0
-480
82
Peter Clark
2 correct
0
-480
82
Peter Joe Clarke
2 correct
0
-480
86
Andrew Smith
1 correct
0
-480
86
Daniel Cohen
1 correct
0
-480
86
Richard Stangroom
1 correct
0
-480
89
Samantha Hornsby
0 correct
0
-480
90
Leif Johanson
2 correct
0
-490
91
David Redpath
1 correct
0
-490
91
Finn Rowden
1 correct
0
-490
91
Helen Geall
1 correct
0
-490
91
Paul Gillett
1 correct
0
-490
91
Rhea Jones
1 correct
0
-490
91
Richard De Cordova
1 correct
0
-490
91
Tristan Tipper
1 correct
0
-490
98
Simon Needham
0 correct
0
-490
99
Darren Craggs
2 correct
0
-500
99
Richard Rowe
2 correct
0
-500
99
Tara Stamp
2 correct
0
-500
102
Greg Stevens
1 correct
0
-500
102
James Luton
1 correct
0
-500
102
Jon Freeman
1 correct
0
-500
102
Mark Osborne
1 correct
0
-500
102
Matthew Heron
1 correct
0
-500
102
paul gibb
1 correct
0
-500
102
Samuel Ball
1 correct
0
-500
102
Simon Judge
1 correct
0
-500
102
Simon Lockett
1 correct
0
-500
102
Simon Gnasher Ives
1 correct
0
-500
112
James Speight
2 correct
0
-505
113
Alan Tucker
1 correct
0
-510
113
Lucie Ball
1 correct
0
-510
113
Mark Johnson
1 correct
0
-510
113
Sam Clarke
1 correct
0
-510
117
Kieran Ball
0 correct
0
-510
117
Max Arnesen
0 correct
0
-510
119
Alan Williams
1 correct
0
-520
119
Gary Ball
1 correct
0
-520
119
Greta Saunders
1 correct
0
-520
119
Rajan Rajania
1 correct
0
-520
119
Richard Beckwith
1 correct
0
-520
119
Tom Philips
1 correct
0
-520
125
Kevin Green
2 correct
0
-530
126
Alexander Heroys
1 correct
0
-530
126
Andy Heath
1 correct
0
-530
126
Gema Edwards
1 correct
0
-530
126
Mason Gascoigne
1 correct
0
-530
126
Paul Rowbotham
1 correct
0
-530
131
Kate And Jess The Millstream Barmaids
0 correct
0
-530
132
Gorge Garner
1 correct
0
-540
132
Matt Shipton
1 correct
0
-540
134
Steve Parcell
0 correct
0
-540
135
Gavin North
1 correct
0
-550
135
Jonathan Shawyer
1 correct
0
-550
135
Karen Lockett
1 correct
0
-550
138
Diane Arnesen
0 correct
0
-550
138
Gareth Handa
0 correct
0
-550
138
George Hayden
0 correct
0
-550
141
Alistair Crump
1 correct
0
-560
142
Alex Rolfe
0 correct
0
-560
143
Oliver Anderson
0 correct
0
-570
143
Sebastian Rosberg
0 correct
0
-570
145
Mark Pesci
0 correct
0
-600
145
Tobias Nangia Edwards
0 correct
0
-600
147
Denis O'Donoghue
0 correct
0
-610
147
Steve The Judge
0 correct
0
-610
149
John Greenan
0 correct
0
-620
150
Bradley Hart
0 correct
0
-650
expand table