Welcome to Season Selector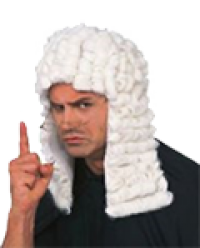 THE ENTRY WINDOW FOR THIS SEASON IS NOW SHUT!!
HOWEVER , FEEL FREE TO VISIT US HERE AND JOIN IN THE BANTER BY EMAILING ME AT
STEVE THE JUDGE@SEASONSELECTOR.CO.UK

Steve " The Judge"
Question of the Week!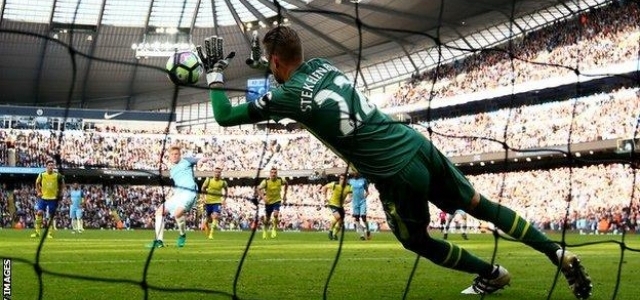 THE WORST PENALTY MISS???
Well were back from the International break.. and the Premier League certainly came back with a bang this weekend eh guys and gals? All of the games had some drama in them and it's the sheer entertainment value that puts it high above International football anytime.
The game with the most incidents came at the Etihad and not one but TWO missed penalties....not reeeeally terrible efforts it must be said but not great and well saved by the Everton goalie who earn't his vast weekly pay packet it must also be said. The worst effort came at Selhurst Park and Mr Benteke's effort which didn't even hit the target and there is just no excuse for that , you surely gotta make the goalie make a bloomin save no?? I always thought Gary Lineker had the right idea as he would just slam it down the muiddle 90% of the time as the goalie would always commit one way or another.
But I would like to ask this particular QUESTION OF THE WEEK.......WHAT IS THE WORST PENALTY YOU HAVE SEEN..... EVER??
The worst for me is Teddy Sheringham's dinked chip effort on his West Ham debut......how embarrassing was that for our Ted?? Followed in a close 2nd by Chris Waddle's for England which was a Row Z effort that is only just making it's way down to earth now! And when I ask this question I mean at every level....surely you guys over at Hertford Town FC have seen some real stinkers over the years no?? Anyway come on you lot .......I wanna hear from as many of you as possible and if there's any video archives of the efforts in question ....then even better.
Cheers!

Steve " The Judge"
RE: THE WORST PENALTY MISS??? Surely I won't be the only one to mention the epic fail that was the Pires/Henry penalty vs Man City.... Posted 19th October 2016 - by Joanne G (Arsenal)

RE: THE WORST PENALTY MISS??? ANY OF YORE BLOODY ENGLAND PENALTIES SINCE THE WAR MAITEY!! Posted 19th October 2016 - by Rene C (Malmo FF)

RE: THE WORST PENALTY MISS??? I'll have you know that THAT Chrissy Waddle penalty still hasn't come back down yet!! Posted 19th October 2016 - by Tom The Toon S (Newcastle United Man!)
RE: THE WORST PENALTY MISS??? Surely Zaza's recent dancing shuffle penalty has to be one of the worst! Posted 19th October 2016 - by Matt B (Spurs)

RE: THE WORST PENALTY MISS??? OH How our England dreams died!!!

Chris F**king Waddle

Gareth F**king Southgate

David F**king Batty

Darius F**king Vassell

Jamie F**king Carragher

Asley F**king Young

F**k em all
Posted 19th October 2016 - by Dave M (Arsenal)
Players' League Table
Players
Correct
Bonus
Total pts.
1
Tolo Verger
8 correct
100
350
2
Darren The Face White
5 correct
100
120
3
Diane Rankin-Arnesen
6 correct
0
110
4
Carl Brown
5 correct
0
40
5
James Speight
4 correct
0
-20
6
Ken Williams
5 correct
0
-50
7
Stu The Shoe from Watford Junction
4 correct
0
-60
8
James Beckwith
4 correct
0
-90
8
Richard Beckwith
4 correct
0
-90
10
Craig Davies
4 correct
0
-100
10
Richard Fry
4 correct
0
-100
12
David Tatnall
3 correct
0
-110
12
Roman Goodey
3 correct
0
-110
14
James Hollingsworth
3 correct
0
-140
15
Daniel Cohen
4 correct
0
-150
16
David Paul
3 correct
0
-150
16
James Berry
3 correct
0
-150
18
James Tollington
3 correct
0
-160
19
Carolyn Perryer
4 correct
0
-170
19
Mike D"Arth
4 correct
0
-170
21
Johnny Boy Sullivan
3 correct
0
-170
21
Shane Brown
3 correct
0
-170
21
Steven Beckwith
3 correct
0
-170
24
Ted Lancaster
4 correct
0
-180
25
Ian Pearson
3 correct
100
-180
26
James Luton
3 correct
0
-180
26
Paul Karn
3 correct
0
-180
28
Richard Delargy
2 correct
0
-180
28
Vinny Evans
2 correct
0
-180
30
Adrian Devine
3 correct
0
-190
30
Stefanie Sarno
3 correct
0
-190
32
Finn Arnesen
3 correct
0
-200
33
Amelie Powis
2 correct
0
-200
33
Martin Gowling
2 correct
0
-200
35
Robert McLaughlin
3 correct
0
-210
36
Harry Blackman
2 correct
0
-210
36
Lauren Cook
2 correct
0
-210
36
Matt Brand
2 correct
0
-210
39
Rod Saxby
3 correct
0
-220
39
Steve Mr Angry Parcell
3 correct
0
-220
41
Andy Benton
2 correct
0
-220
41
Ben Mathius
2 correct
0
-220
41
Dan Kirk
2 correct
0
-220
41
George Heroys
2 correct
0
-220
45
Phil Spears
1 correct
0
-220
46
Daniel Gizzi
2 correct
0
-230
46
Micks Barbers
2 correct
0
-230
46
Paul Linky
2 correct
0
-230
46
Richard Rowe
2 correct
0
-230
50
Gary Campbell
1 correct
0
-230
51
Andy Parrott
3 correct
0
-240
52
Dean Pearce
2 correct
0
-240
52
Laura Eloise
2 correct
0
-240
52
Mark Stuart
2 correct
0
-240
52
Richard Hudson
2 correct
0
-240
52
Rob Watts
2 correct
0
-240
52
Tom Philips
2 correct
0
-240
58
Richard Singleton
1 correct
0
-240
59
Sam Clarke
3 correct
0
-250
60
David Redpath
2 correct
0
-250
60
Joe Green
2 correct
0
-250
60
Tania Mangham
2 correct
0
-250
63
Innes Ridley
1 correct
0
-250
64
Alexander Heroys
2 correct
0
-260
64
Anthony Knotty Knott
2 correct
0
-260
64
Steve Pitton
2 correct
0
-260
64
Tom The Toon Spacey
2 correct
0
-260
68
Ross Smith
1 correct
0
-260
69
Andy Studley
3 correct
0
-270
70
Alexander Heikki
2 correct
0
-270
70
Andy the Scouse Powis
2 correct
0
-270
70
Dan Defusto
2 correct
0
-270
70
Jack Exton
2 correct
0
-270
70
Lee El Grande Hanning
2 correct
0
-270
70
Paul Sapsford
2 correct
0
-270
70
Tom Xenophontos
2 correct
0
-270
77
Mark Johnson
1 correct
0
-270
78
Alan Tucker
2 correct
0
-280
78
Andy Riding
2 correct
0
-280
78
Daryl Hyde
2 correct
0
-280
78
Paul Rowbotham
2 correct
0
-280
78
Peter Joe Clarke
2 correct
0
-280
83
Denis Donoghue RIP
1 correct
0
-280
83
Jon Faf Freeman
1 correct
0
-280
85
Dave Charlton
2 correct
0
-290
85
Max Arnesen
2 correct
0
-290
85
Paul Gillett
2 correct
0
-290
85
Ray Travers
2 correct
0
-290
85
Tobias Nangia Edwards
2 correct
0
-290
90
Dom Woods
1 correct
0
-290
90
Florida David Michaels
1 correct
0
-290
90
Matthew Barnaby
1 correct
0
-290
93
Thomas Pittom
3 correct
0
-300
94
Jake Deacon
2 correct
0
-300
94
Matt Hanning
2 correct
0
-300
94
Ray Scoop Meaney
2 correct
0
-300
97
Benn Crate
1 correct
0
-300
97
Connor Smith
1 correct
0
-300
97
Derrick Beckwith
1 correct
0
-300
97
John Anti Arse Greenan
1 correct
0
-300
97
Karen Lockett
1 correct
0
-300
97
Mark Elvis Preston
1 correct
0
-300
103
Chris Feltham
2 correct
0
-310
103
David Goodey
2 correct
0
-310
103
Duncan Seales
2 correct
0
-310
103
Loucas Xenophontos
2 correct
0
-310
107
Craig Lindsay
1 correct
0
-310
107
Des Walker
1 correct
0
-310
107
Eliot Kidd
1 correct
0
-310
107
Oliver Barnaby
1 correct
0
-310
111
Carl McDonald
2 correct
0
-320
111
Gema Edwards
2 correct
0
-320
111
Tony Roberts
2 correct
0
-320
114
Chris Tilby
1 correct
0
-320
114
George Garner
1 correct
0
-320
114
George Gubb
1 correct
0
-320
114
Howard Litton
1 correct
0
-320
114
James Adams
1 correct
0
-320
114
KIEREN WEBB
1 correct
0
-320
114
Molly Arnesen
1 correct
0
-320
114
Paul Connolly
1 correct
0
-320
114
Simon Fleck McLaughlin
1 correct
0
-320
123
Sarah Beckwith
0 correct
0
-320
124
Chris Price
3 correct
0
-330
125
Charlie Mead
1 correct
0
-330
125
Chris Benett
1 correct
0
-330
125
David Boyce
1 correct
0
-330
125
Helen Geall
1 correct
0
-330
125
Jayden Levitt
1 correct
0
-330
125
Kieran Barnaby
1 correct
0
-330
125
Michael OFarrell
1 correct
0
-330
125
Pav From The Brewers
1 correct
0
-330
125
Philip Guard
1 correct
0
-330
125
Steve "The Judge"
1 correct
0
-330
135
Rob Earles
0 correct
0
-330
135
Robert Booth
0 correct
0
-330
137
Chris Allen
1 correct
0
-340
137
Gareth Handa
1 correct
0
-340
137
Greg Jesus Stevens
1 correct
0
-340
137
John Tucker
1 correct
0
-340
137
Matt Shipton
1 correct
0
-340
137
Neil " Razor" Ruddock
1 correct
0
-340
137
Simon Judge
1 correct
0
-340
144
Mel Richards
0 correct
0
-340
145
Dave Chambers
2 correct
0
-350
146
Alan Williams
1 correct
0
-350
146
Mick Sandford
1 correct
0
-350
146
Peter Hamilton
1 correct
0
-350
146
Steve Garner
1 correct
0
-350
150
Col Mason
0 correct
0
-350
151
Graeme Campbell
2 correct
0
-360
152
Andy Bailey
1 correct
0
-360
152
Big Bob Reynolds
1 correct
0
-360
152
Darren Shanley
1 correct
0
-360
152
David YidBee
1 correct
0
-360
152
Joanne Gynne
1 correct
0
-360
152
Kevin Brooks
1 correct
0
-360
152
Kevin Green
1 correct
0
-360
152
Phil Davies
1 correct
0
-360
152
Sebastian Rosberg
1 correct
0
-360
161
Graham Saunders
0 correct
0
-360
161
Peter Clark
0 correct
0
-360
161
Rene Christiansen
0 correct
0
-360
161
Richard Monger
0 correct
0
-360
161
Richard Stangroom
0 correct
0
-360
161
Samson Tilby
0 correct
0
-360
167
Alan " Tank " Slade
1 correct
0
-370
167
Karen Young
1 correct
0
-370
167
Mason Gasgoine
1 correct
0
-370
167
Max Saunders
1 correct
0
-370
167
Tim Hayden
1 correct
0
-370
172
Darren Craggs
0 correct
0
-370
172
Ian Broome
0 correct
0
-370
172
Nicky Clarke
0 correct
0
-370
172
Paul Monger
0 correct
0
-370
172
Paul Tucker
0 correct
0
-370
172
Steve Guard
0 correct
0
-370
178
Warren Gordon
0 correct
0
-380
179
Alex Rolfe
2 correct
0
-390
180
David Cropp
1 correct
0
-390
181
Chantal Geall
0 correct
0
-390
181
Rob Mitchell
0 correct
0
-390
183
Greg Milbourne
1 correct
0
-400
184
Dave Mead
0 correct
0
-400
184
Ian Rowe
0 correct
0
-400
184
Kate the Millstream Barmaid
0 correct
0
-400
184
Mark Osborne
0 correct
0
-400
184
Marky Cosford
0 correct
0
-400
184
Phil Holland
0 correct
0
-400
184
Sam Greenway
0 correct
0
-400
184
Simon Lockett
0 correct
0
-400
192
John Henriksen
1 correct
0
-410
193
Christopher Stangroom
0 correct
0
-410
193
Greg Mclafferty
0 correct
0
-410
193
Jon Shawyer
0 correct
0
-410
193
Richard Blackman
0 correct
0
-410
197
Adam Robinson
0 correct
0
-420
197
Manzar Ahmed
0 correct
0
-420
197
Marty Grunbaum
0 correct
0
-420
197
Murray Smith
0 correct
0
-420
201
David Blake
0 correct
0
-430
201
Rajan Rajania
0 correct
0
-430
203
Leif Johanson
0 correct
0
-440
204
Dave Cagney
0 correct
0
-450
204
George Hayden
0 correct
0
-450
204
Tony Ryan
0 correct
0
-450
207
Daniel Clarke
0 correct
0
-480
208
Vanessa Heroys
1 correct
0
-500
209
Phil Barnes
1 correct
0
-520
expand table
Team League Table
Team
Members
AVG.Total pts.
1
Arnesen & Rankins Red and White Army
Diane Rankin-Arnesen (110)
Finn Arnesen (-200)
Max Arnesen (-290)
Molly Arnesen (-320)
-175
2
ITS NOT ROCKET SCIENCE!
Carl Brown (40)
Richard Fry (-100)
Richard Monger (-360)
Ian Broome (-370)
-198
3
The Judges Jury
Darren The Face White (120)
Florida David Michaels (-290)
Simon Fleck McLaughlin (-320)
Steve "The Judge" (-330)
-205
4
Barbers champions league
James Berry (-150)
Lauren Cook (-210)
Daniel Gizzi (-230)
Micks Barbers (-230)
-205
5
Becks Vier
James Beckwith (-90)
Steven Beckwith (-170)
Derrick Beckwith (-300)
Sarah Beckwith (-320)
-220
6
A Frosty Embrace
David Tatnall (-110)
Dan Kirk (-220)
Richard Hudson (-240)
James Adams (-320)
-223
7
The Quiet Quartet
James Speight (-20)
David Redpath (-250)
George Garner (-320)
Matt Shipton (-340)
-233
8
The Edgware Exiles
Stu The Shoe from Watford Junction (-60)
Paul Linky (-230)
Ray Scoop Meaney (-300)
Mel Richards (-340)
-233
9
Sloppys Selectors
Stefanie Sarno (-190)
Jack Exton (-270)
Dan Defusto (-270)
Jake Deacon (-300)
-258
10
Great Eastern Promises
Richard Delargy (-180)
Joe Green (-250)
Dave Charlton (-290)
Kevin Green (-360)
-270
11
Butchers Arms
Martin Gowling (-200)
Andy Parrott (-240)
Chris Price (-330)
Dave Chambers (-350)
-280
12
Barnadiers
Laura Eloise (-240)
Matthew Barnaby (-290)
Oliver Barnaby (-310)
Kieran Barnaby (-330)
-293
13
A Brewers Troop
Paul Karn (-180)
Peter Joe Clarke (-280)
Big Bob Reynolds (-360)
Samson Tilby (-360)
-295
14
Youll Never Beat Des Walker
Lee El Grande Hanning (-270)
Matt Hanning (-300)
Des Walker (-310)
Neil " Razor" Ruddock (-340)
-305
15
Hertford Town FC
Tom Xenophontos (-270)
Loucas Xenophontos (-310)
Paul Connolly (-320)
Col Mason (-350)
-313
16
F*** BAFTA
Carolyn Perryer (-170)
Steve Pitton (-260)
Thomas Pittom (-300)
Phil Barnes (-520)
-313
17
The Headless Horsemen
Daryl Hyde (-280)
Chris Feltham (-310)
Eliot Kidd (-310)
Darren Shanley (-360)
-315
18
The Blue And Gold
Adrian Devine (-190)
Benn Crate (-300)
Alex Rolfe (-390)
Rob Mitchell (-390)
-318
19
Antartic Non Athletico United
Rod Saxby (-220)
Andy Studley (-270)
Peter Hamilton (-350)
Tony Ryan (-450)
-323
20
TEAM PCD
Richard Singleton (-240)
Carl McDonald (-320)
Michael OFarrell (-330)
Sam Greenway (-400)
-323
21
TEAM MLFC
Jon Faf Freeman (-280)
Helen Geall (-330)
Paul Monger (-370)
-327
22
The White Lions...and Lioness
Andy Benton (-220)
Mark Elvis Preston (-300)
Karen Young (-370)
Adam Robinson (-420)
-328
23
The Millstream Marauders
Mark Johnson (-270)
Karen Lockett (-300)
Peter Clark (-360)
David Cropp (-390)
-330
24
The Group of DeAth
Mike D"Arth (-170)
Alan Williams (-350)
Jon Shawyer (-410)
Murray Smith (-420)
-338
25
Boom Time
Alan Tucker (-280)
John Tucker (-340)
Paul Tucker (-370)
Ian Rowe (-400)
-348
26
Convent Boys
Mark Stuart (-240)
Jayden Levitt (-330)
Tim Hayden (-370)
George Hayden (-450)
-348
27
IFK NANGIA
Tobias Nangia Edwards (-290)
Gema Edwards (-320)
Sebastian Rosberg (-360)
Rajan Rajania (-430)
-350
28
Kenton Keystone Cops
Charlie Mead (-330)
Philip Guard (-330)
Steve Guard (-370)
Dave Mead (-400)
-358
29
The Millstream Massive
Robert Booth (-330)
Nicky Clarke (-370)
Kate the Millstream Barmaid (-400)
Simon Lockett (-400)
-375
30
The Four Brewers
Sam Clarke (-250)
Graeme Campbell (-360)
Dave Cagney (-450)
Daniel Clarke (-480)
-385
expand table