Welcome to Season Selector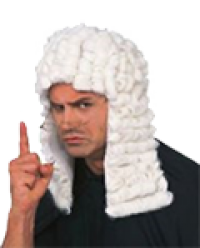 SEASON SELECTOR IS ON A SABBATICAL!
BUT WE WILL BE BACK EVEN BIGGER AND BETTER FOR THE 2019-20 SEASON!
SEE YOU THEN!

Steve " The Judge"
Question of the Week!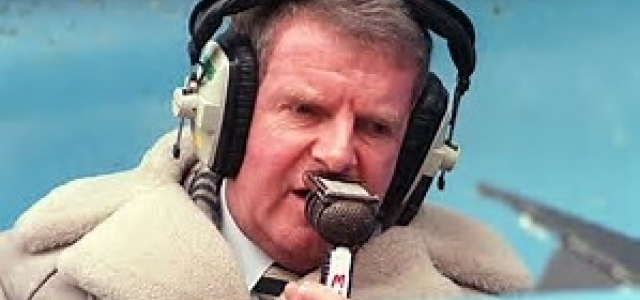 OUR MOTTY OF THE SEASON!!
This years MOTTY OF THE SEASON !! This year's WINNER OF SEASON SELECTOR 2016-2017 ....Iiiiiiiiiiiiiiiiisssssss....
Drum Roll......
Fireworks.....
Ticker Tape streaming down from your ceiling at home or in the office.....
ALAN TUCKER ( LIVERPOOL) WITH A VERY IMPRESSIVE 8 CORRECT PLACES AND 50 BONUS PTS FOR GETTING THE TOP 4 CORRECT TOO GIVING ALAN A TITLE WINNING SCORE OF + 280 POINTS!!
Well done Alan !! You've been playing for a while now and you've now gone and done it!! AND you have Real Madrid as your CL Winners so you might even win it by an even bigger margin!! I will be in touch soon to arrange the presentation of the Prize money, all of your finest 500 English Pounds Sterling! And of course much more importantly THE JOHN MOTSON TROPHY FOR OUTSTANDING PREMIERSHIP PREDICTIONS!!
And here is his winning speech!
" Hi Steve, Wow, I won!! It was only a couple of weeks ago I was settling for another season of mid table mediocracy so the late surge to win was as much a surprise to me as anyone. Usually my only aim is to get positive points and beat my brothers Paul and John along the way. Mission well and truly accomplished there, in fact they really let the side down in the team competition. Shame on you guys! As for how I'll spend my winnings, I'm thinking maybe I'll take in a Liverpool away game in the Champions League next year on our way to winning it again. That's one prediction sorted for next season and with predictions like that i wish you all luck in trying to take my crown next year. "
Alan
Great stuff Champ and look out for a photo of his prize presentation here and on our Facebook page.
Cheers!!
Steve " The Judge"

RE: OUR MOTTY OF THE SEASON!! Well done to our Alan , a very good effort my man and well done to you Stevie boy for making it a very entertaining season again. And watch out for the Toon Army this year! Away the Lads!!! Posted 4th July 2017 - by Tom The Toon S (Newcastle United Man!)

RE: OUR MOTTY OF THE SEASON!! Thanks for letting me play this soccer game Steve. I will try and do better next season and start reading this Sun paper you told me about to get a better picture of each of your teams. I have never heard of some of the towns like Huddersfield so i'm not sure i'll do any better! Can you not do a game for American football? Posted 4th July 2017 - by Marty G (New York Giants / Nicks)
Players' League Table
Players
Correct
Bonus
Total pts.
1
Alan Tucker (T)
8 correct
100
330
2
Richard Fry (T)
6 correct
100
260
3
George Heroys (T)
7 correct
50
230
4
Warren Gordon (T)
6 correct
50
180
5
Matt Hanning (T)
5 correct
150
180
6
Kieran Barnaby (T)
6 correct
50
170
7
Laura Eloise Campbell
5 correct
100
170
8
Alexander Heroys (T)
6 correct
50
160
9
Chris Tilby (T)
5 correct
100
150
10
Richard Hudson (T)
6 correct
50
140
11
Dave Mead (T)
4 correct
150
140
12
Sarah Beckwith (T)
4 correct
100
140
13
Peter Joe Clarke (T)
5 correct
100
130
14
Richard Beckwith (T)
4 correct
100
120
15
James Beckwith (T)
5 correct
50
110
16
Robert Booth (T)
6 correct
0
100
16
Tolo Verger (T)
6 correct
0
100
18
Roman Goodey (T)
4 correct
100
100
19
Greg Mclafferty (T)
5 correct
50
80
19
Oliver Barnaby (T)
5 correct
50
80
21
Matt Shipton (T)
5 correct
0
80
22
Tom Xenophontos (T)
5 correct
50
70
23
Dean Pearce (T)
5 correct
0
70
24
Ray Scoop Meaney (T)
4 correct
50
70
25
Stu The Shoe from Watford Junction (T)
5 correct
50
60
26
Joanne Gynne (T)
3 correct
150
60
27
Florida David Michaels (T)
4 correct
50
50
27
Jake Deacon (T)
4 correct
50
50
29
Paul Rowbotham (T)
3 correct
100
50
30
Loucas Xenophontos (T)
5 correct
50
40
31
Des Walker (T)
4 correct
50
40
32
Harry Blackman
5 correct
50
30
32
Phil Holland (T)
5 correct
50
30
34
Richard Singleton (T)
5 correct
0
30
35
David Blake (T)
4 correct
50
30
35
Manzar Ahmed (T)
4 correct
50
30
35
Mark Stuart (T)
4 correct
50
30
38
Philip Guard (T)
5 correct
0
20
39
Simon Fleck McLaughlin (T)
4 correct
50
20
40
Rob Watts (T)
2 correct
150
20
41
Carolyn Perryer (T)
5 correct
0
10
41
Daniel Cohen (T)
5 correct
0
10
41
David Cropp (T)
5 correct
0
10
41
Leif Johanson (T)
5 correct
0
10
41
Steven Beckwith (T)
5 correct
0
10
46
Craig Davies (T)
4 correct
50
0
47
Chris Allen (T)
4 correct
0
0
47
Dan Defusto (T)
4 correct
0
0
47
Mark Johnson (T)
4 correct
0
0
50
Pav From The Brewers (T)
5 correct
0
-10
51
Craig Lindsay (T)
4 correct
50
-10
51
John Tucker (T)
4 correct
50
-10
53
Marky Cosford (T)
4 correct
0
-10
53
Rod Saxby (T)
4 correct
0
-10
55
Joe Green (T)
3 correct
50
-10
55
Matthew Barnaby (T)
3 correct
50
-10
57
Alan Williams (T)
4 correct
0
-20
57
Darren The Face White (T)
4 correct
0
-20
59
Nicky Clarke (T)
3 correct
100
-20
60
Paul Connolly (T)
3 correct
50
-20
61
Adam Robinson (T)
3 correct
0
-20
61
Rob Mitchell (T)
3 correct
0
-20
63
Kevin Green (T)
4 correct
0
-30
64
David Goodey (T)
3 correct
50
-30
64
Martin Gowling (T)
3 correct
50
-30
66
Rob Earles (T)
3 correct
0
-30
67
Mel Richards (T)
2 correct
150
-30
68
Paul Tucker (T)
2 correct
100
-30
69
Ian Pearson
6 correct
0
-40
70
Ben Mathius (T)
3 correct
50
-40
70
Micks Barbers (T)
3 correct
50
-40
72
Phil Davies (T)
5 correct
0
-50
73
Simon Judge (T)
4 correct
0
-50
74
Duncan Seales (T)
3 correct
0
-50
74
Murray Smith (T)
3 correct
0
-50
74
Ross Smith (T)
3 correct
0
-50
77
Tania Mangham (T)
2 correct
100
-50
78
Charlie Mead (T)
2 correct
50
-50
79
Big Bob Reynolds (T)
4 correct
0
-60
79
Ken Williams (T)
4 correct
0
-60
81
Alan " Tank " Slade (T)
3 correct
50
-60
81
Jon Shawyer (T)
3 correct
50
-60
83
Amelie Powis (T)
3 correct
0
-60
84
Dave Cagney (T)
2 correct
100
-60
85
Ian Broome (T)
2 correct
50
-60
85
Vincent Evans (T)
2 correct
50
-60
87
Carl McDonald (T)
4 correct
50
-70
88
Andy the Scouse Powis (T)
4 correct
0
-70
89
Jayden Levitt (T)
3 correct
50
-70
90
Samson Tilby (T)
2 correct
50
-70
91
Robert McLaughlin
1 correct
150
-70
92
David Paul (T)
1 correct
50
-70
93
Tony Roberts (T)
4 correct
50
-80
94
David Boyce (T)
4 correct
0
-80
94
Tim Hayden (T)
4 correct
0
-80
96
Karen Lockett (T)
3 correct
50
-80
96
Paul Gillett (T)
3 correct
50
-80
98
Carl Brown (T)
3 correct
0
-80
99
Steve "The Judge" (T)
2 correct
50
-80
100
Chantal Geall (T)
2 correct
0
-80
100
Richard Monger (T)
2 correct
0
-80
102
Kate the Millstream Barmaid (T)
3 correct
0
-90
102
Richard Rowe (T)
3 correct
0
-90
104
Andy Parrott (T)
2 correct
50
-90
104
Steve Mr Angry Parcell (T)
2 correct
50
-90
106
Tom The Toon Spacey (T)
4 correct
0
-100
107
Daryl Hyde (T)
3 correct
50
-100
108
Greg Jesus Stevens (T)
3 correct
0
-100
108
Mason Gasgoine (T)
3 correct
0
-100
110
Richard Stangroom (T)
2 correct
50
-100
111
Steve Pitton (T)
2 correct
0
-100
112
Molly Arnesen
1 correct
100
-100
113
Marty Grunbaum (T)
3 correct
50
-110
114
Alexander Heikki
3 correct
0
-110
114
Ian Rowe
3 correct
0
-110
114
Max Saunders (T)
3 correct
0
-110
117
Gareth Handa (T)
2 correct
100
-110
118
Daniel Gizzi (T)
2 correct
50
-110
119
James Speight (T)
3 correct
0
-120
119
Paul Linky
3 correct
0
-120
119
Richard Blackman
3 correct
0
-120
119
Ryan Rajania (T)
3 correct
0
-120
119
Steve Guard (T)
3 correct
0
-120
119
Tom Philips
3 correct
0
-120
125
Eliot Kidd (T)
2 correct
50
-120
125
James Adams (T)
2 correct
50
-120
127
Derrick Beckwith (T)
2 correct
0
-120
127
Jack Exton (T)
2 correct
0
-120
127
Mick Sandford (T)
2 correct
0
-120
127
Paul Karn (T)
2 correct
0
-120
131
Dave Charlton (T)
1 correct
50
-120
132
Graeme Campbell (T)
2 correct
100
-130
133
Mike D"Arth (T)
2 correct
50
-130
133
Ray Travers (T)
2 correct
50
-130
133
Stefanie Sarno (T)
2 correct
50
-130
136
Darren Craggs (T)
2 correct
0
-130
136
David Tatnall (T)
2 correct
0
-130
136
James Tollington (T)
2 correct
0
-130
139
John Henriksen (T)
1 correct
100
-130
140
Connor Smith
3 correct
0
-140
140
Michael OFarrell
3 correct
0
-140
140
Sam Clarke (T)
3 correct
0
-140
143
Benn Crate
2 correct
50
-140
143
David Redpath (T)
2 correct
50
-140
143
Ted Lancaster (T)
2 correct
50
-140
146
Matt Brand (T)
2 correct
0
-140
147
Greg Milbourne
3 correct
50
-150
148
James Luton
2 correct
0
-150
148
Phil Spears (T)
2 correct
0
-150
150
George Garner
2 correct
0
-160
150
Mark Elvis Preston (T)
2 correct
0
-160
152
KIEREN WEBB
1 correct
50
-160
153
Howard Litton (T)
1 correct
0
-160
154
Diane Rankin-Arnesen (T)
2 correct
50
-170
155
Andy Riding
2 correct
0
-170
156
Andy Studley (T)
1 correct
50
-170
156
Mark Osborne (T)
1 correct
50
-170
158
Paul Monger (T)
1 correct
0
-170
159
Chris Price (T)
3 correct
50
-180
160
George Hayden (T)
3 correct
0
-180
161
Karen Young (T)
2 correct
50
-180
162
Chris Feltham (T)
2 correct
0
-180
162
Helen Geall (T)
2 correct
0
-180
162
Simon Lockett (T)
2 correct
0
-180
165
Tony Ryan (T)
1 correct
50
-180
166
Thomas Pittom (T)
3 correct
0
-190
167
James Berry
2 correct
0
-190
168
Andy Bailey (T)
1 correct
50
-190
168
Graham Saunders (T)
1 correct
50
-190
170
Dan Kirk (T)
1 correct
0
-190
170
Finn Arnesen (T)
1 correct
0
-190
172
Adrian Devine
1 correct
50
-200
173
Gary Campbell
1 correct
0
-200
173
George Gubb (T)
1 correct
0
-200
175
Anthony Knotty Knott (T)
2 correct
0
-210
175
Kevin Brooks
2 correct
0
-210
177
Paul Sapsford (T)
1 correct
0
-210
178
James Hollingsworth
2 correct
0
-220
179
Andy Benton (T)
1 correct
0
-220
179
Richard Delargy (T)
1 correct
0
-220
181
John Anti Arse Greenan (T)
1 correct
0
-230
182
Col Mason (T)
0 correct
50
-230
183
Dave Chambers (T)
2 correct
0
-240
184
Lee El Grande Hanning (T)
1 correct
0
-240
185
Steve Garner
0 correct
50
-240
186
Alex Rolfe (T)
2 correct
50
-250
187
Lauren Cook (T)
1 correct
100
-250
188
Daniel Clarke (T)
1 correct
50
-250
188
Peter Clark (T)
1 correct
50
-250
188
Sam Greenway
1 correct
50
-250
191
Jon Faf Freeman (T)
1 correct
0
-250
191
Neil " Razor" Ruddock (T)
1 correct
0
-250
193
Max Arnesen
1 correct
0
-270
194
Johnny Boy Sullivan (T)
0 correct
0
-270
194
Peter Hamilton (T)
0 correct
0
-270
196
Darren Shanley (T)
1 correct
0
-280
197
Dom Woods (T)
0 correct
0
-280
198
Denis Donoghue RIP (T)
0 correct
50
-290
199
Rene Christiansen (T)
0 correct
0
-290
199
Sebastian Rosberg (T)
0 correct
0
-290
201
Tobias Nangia Edwards (T)
1 correct
0
-320
202
Gema Edwards (T)
0 correct
0
-340
203
Christopher Stangroom
0 correct
0
-360
204
Vanessa Heroys
2 correct
50
-390
205
Phil Barnes
0 correct
0
-610
expand table
Team League Table
Team
Members
AVG.Total pts.
1
Barnadiers
Kieran Barnaby (170)
Laura Eloise Campbell (170)
Oliver Barnaby (80)
Matthew Barnaby (-10)
103
2
Boom Time
Alan Tucker (330)
John Tucker (-10)
Paul Tucker (-30)
Ian Rowe (-110)
45
3
Becks Vier
Sarah Beckwith (140)
James Beckwith (110)
Steven Beckwith (10)
Derrick Beckwith (-120)
35
4
ITS NOT ROCKET SCIENCE!
Richard Fry (260)
Ian Broome (-60)
Carl Brown (-80)
Richard Monger (-80)
10
5
Kenton Keystone Cops
Dave Mead (140)
Philip Guard (20)
Charlie Mead (-50)
Steve Guard (-120)
-3
6
The Edgware Exiles
Ray Scoop Meaney (70)
Stu The Shoe from Watford Junction (60)
Mel Richards (-30)
Paul Linky (-120)
-5
7
The Judges Jury
Florida David Michaels (50)
Simon Fleck McLaughlin (20)
Darren The Face White (-20)
Steve "The Judge" (-80)
-8
8
A Brewers Troop
Peter Joe Clarke (130)
Big Bob Reynolds (-60)
Samson Tilby (-70)
Paul Karn (-120)
-30
9
Hertford Town FC
Tom Xenophontos (70)
Loucas Xenophontos (40)
Paul Connolly (-20)
Col Mason (-230)
-35
10
The Barbershop Quartet
Paul Rowbotham (50)
Phil Davies (-50)
Simon Judge (-50)
Darren Craggs (-130)
-45
11
The Millstream Massive
Robert Booth (100)
Nicky Clarke (-20)
Kate the Millstream Barmaid (-90)
Simon Lockett (-180)
-48
12
Sloppys Selectors
Jake Deacon (50)
Dan Defusto (0)
Jack Exton (-120)
Stefanie Sarno (-130)
-50
13
The Group of DeAth
Alan Williams (-20)
Murray Smith (-50)
Jon Shawyer (-60)
Mike D"Arth (-130)
-65
14
Youll Never Beat Des Walker
Matt Hanning (180)
Des Walker (40)
Lee El Grande Hanning (-240)
Neil " Razor" Ruddock (-250)
-68
15
Convent Boys
Mark Stuart (30)
Jayden Levitt (-70)
Tim Hayden (-80)
George Hayden (-180)
-75
16
A Frosty Embrace
Richard Hudson (140)
James Adams (-120)
David Tatnall (-130)
Dan Kirk (-190)
-75
17
The Millstream Marauders
David Cropp (10)
Mark Johnson (0)
Karen Lockett (-80)
Peter Clark (-250)
-80
18
The Quiet Quartet
Matt Shipton (80)
James Speight (-120)
David Redpath (-140)
George Garner (-160)
-85
19
Great Eastern Promises
Joe Green (-10)
Kevin Green (-30)
Dave Charlton (-120)
Richard Delargy (-220)
-95
20
TEAM PCD
Richard Singleton (30)
Carl McDonald (-70)
Michael OFarrell (-140)
Sam Greenway (-250)
-108
21
TEAM MLFC
Richard Beckwith (120)
Paul Monger (-170)
Helen Geall (-180)
Jon Faf Freeman (-250)
-120
22
Butchers Arms
Martin Gowling (-30)
Andy Parrott (-90)
Chris Price (-180)
Dave Chambers (-240)
-135
23
The White Lions...and Lioness
Adam Robinson (-20)
Mark Elvis Preston (-160)
Karen Young (-180)
Andy Benton (-220)
-145
24
The Four Brewers
Dave Cagney (-60)
Graeme Campbell (-130)
Sam Clarke (-140)
Daniel Clarke (-250)
-145
25
Barbers champions league
Micks Barbers (-40)
Daniel Gizzi (-110)
James Berry (-190)
Lauren Cook (-250)
-148
26
The Blue And Gold
Rob Mitchell (-20)
Benn Crate (-140)
Adrian Devine (-200)
Alex Rolfe (-250)
-153
27
Antartic Non Athletico United
Rod Saxby (-10)
Andy Studley (-170)
Tony Ryan (-180)
Peter Hamilton (-270)
-158
28
The Headless Horsemen
Daryl Hyde (-100)
Eliot Kidd (-120)
Chris Feltham (-180)
Darren Shanley (-280)
-170
29
Arnesen & Rankins Red and White Army
Molly Arnesen (-100)
Diane Rankin-Arnesen (-170)
Finn Arnesen (-190)
Max Arnesen (-270)
-183
30
F*** BAFTA
Carolyn Perryer (10)
Steve Pitton (-100)
Thomas Pittom (-190)
Phil Barnes (-610)
-223
31
IFK NANGIA
Ryan Rajania (-120)
Sebastian Rosberg (-290)
Tobias Nangia Edwards (-320)
Gema Edwards (-340)
-268
expand table