How To Play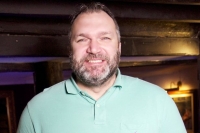 So you wanna see if you're any better with your football knowledge than our Razor and many others??
Well...the basic premise is this....
You predict how The Barclays Premiership of 2016-17 will end up looking from 1st down to the 20th position.
You then predict who will win the domestic cups of The Fa Cup and League Cup and who will be your Champions League winners too.
The more Selections you get right the more points you obtain.
But here's the twist....for every position in reality a team is from where you predicted them to be.... you lose 5 points.
So for instance if you picked Man City to come 1st and in reality they are 5th then that's a four place difference and 20 points lost (4x5)...are you with me?
This is where possibly some tactics need to come in. Especially when it come to Bonus Points which you get for getting the Top 4 right and the Bottom Three in the Relegation Zone correct too. Have a look at the Points Tab for greater detail.
And for a more detailed explanation of the Points click the Points section and for a full set of the Rules click the " Boring Stuff" tab.
So what are you waiting for go Create an Account and Get Selecting!!